Families Gather Safely and Happily at Small Hotels
One of the biggest challenges we've faced during this ongoing pandemic is gathering our families in a safe setting. So here is a great idea. When we are allowed to safely travel again, why not consider bringing your family to one of the lovely small boutique hotels in the Palm Springs?
Recently, representatives from several of these hotels shared their experiences and thoughts with me about planning gatherings of families and close friends.
Many of these hotels encourage guests to buy out the entire hotel. There are many advantages to a buyout, such as knowing you are with a familiar group (your own "bubble") while not interacting with strangers. You can also relax with confidence knowing that the hotels have taken all kinds of protective measures so that your stay is safe. At the same time, you can enjoy the beautiful Palm Springs setting.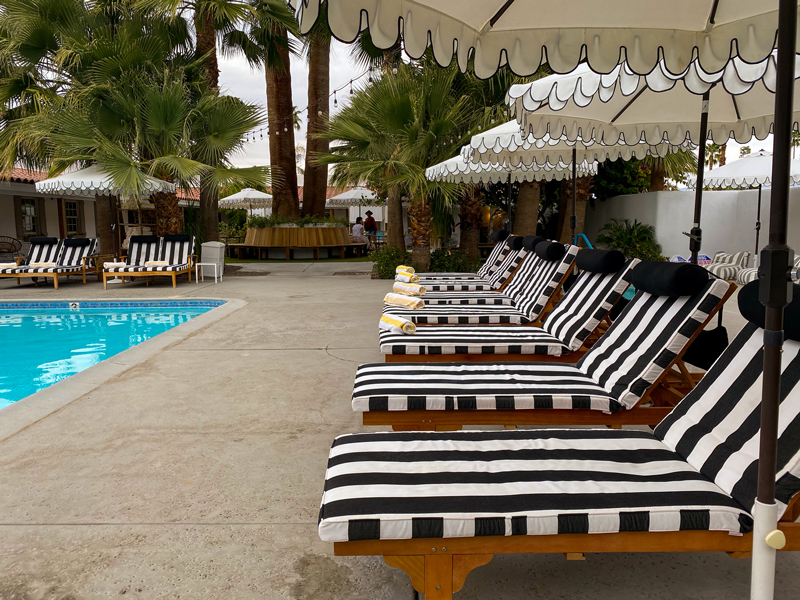 Since the start of the pandemic, Dive (playfully decorated in a St. Tropez style) has hosted more than a dozen gatherings of families and close friends. Like many small hotels, it is well designed to accommodate small groups. Guests can enjoy spacious outdoor gardens, pools, multiple lounging areas, and fountains spread across a half-acre lot, making socially distancing easy and comfortable. Dive, which has 11 rooms, welcomes small groups, but if you need more than five rooms, the hotel requires a full buyout, which means you would have exclusive access to the property and a dedicated staff for support.
The Weekend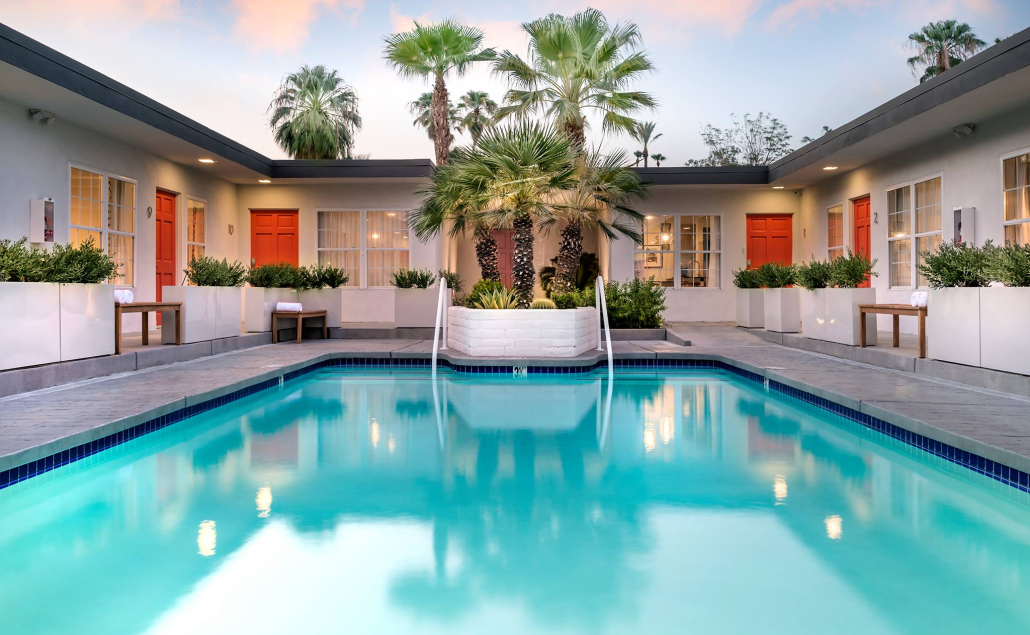 , a small, mid-century modern hotel, where I have stayed and which I love, has ten deluxe suites, most with two bedrooms and two baths, along with living rooms, kitchens, and patios.  During the pandemic, the owners prefer that the entire hotel be bought out so you will not encounter other guests besides your family members.
One advantage at The Weekend and most other small boutique hotels is there are no hallways or elevators and the rooms open directly to the pool so there are plenty of opportunities for social distancing.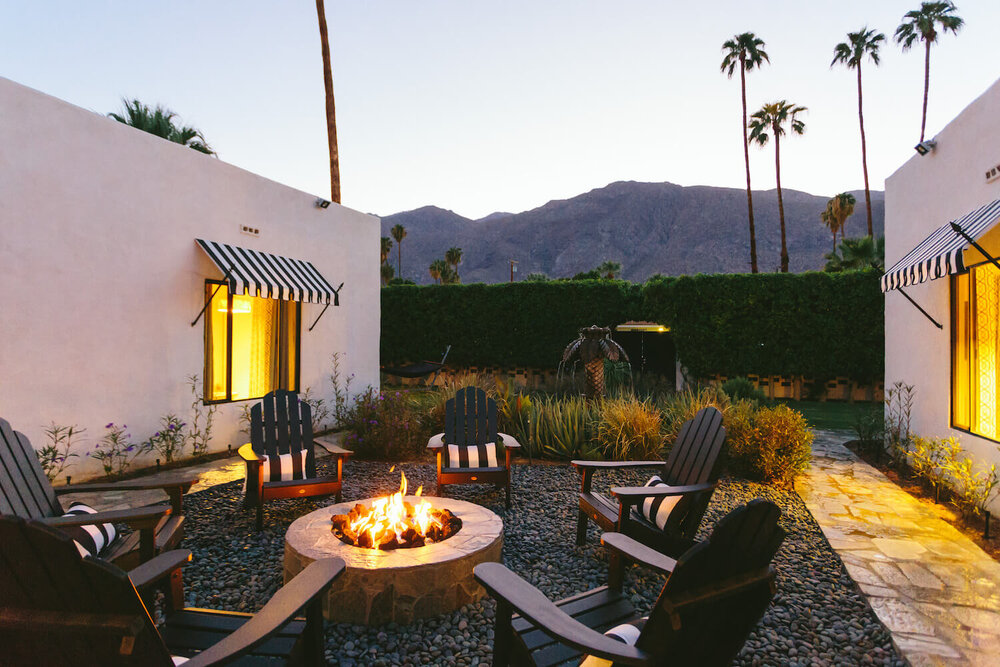 Both Hotel El Cid and The Marley (sister hotels) are private boutique hotels that rent to only one group at a time so they are perfect for families or close friends. They are also lovingly decorated and totally luxurious. The Marley has nine bedrooms and El Cid has seven bedrooms.  Both hotels are completely walled and gated for total privacy. Each hotel has full kitchens that allow guests to cook for themselves or groups can bring in professional chefs
Dining options are varied but ample at most of the small hotels. The Weekend delivers a lavish continental breakfast to each suite every morning. Their suites have a kitchen (no stove) with a full-sized refrigerator, ice maker, and four-seat dining room table. At Dive, two amazing chefs are available to support whatever dining needs guests have. In addition, each guest receives a complimentary organic breakfast each morning. During the current Covid situation, all food and drinks are served in single-use containers to ensure guests' safety.
The safety and well-being of guests are the top priorities at the PSPSH hotels. Each hotel has enhanced cleaning and sanitizing procedures in place. All staff members are equipped with proper PPE — sanitizers, gloves, and masks. At The Weekend, staff members have daily temperature checks.  At all the hotels, guests are asked to wear masks coming and going from the hotel and to socially distance while relaxing at poolside. Outside visitors are not allowed.
So many of us have been mostly confined to our own homes for the last many months and, if you are like me, you are chomping at the bit to get out and start traveling again. Staying at a small boutique hotel is an ideal way to reconnect with close family members and friends while enjoying a luxurious setting in a fabulous location. Even if you live close to Palm Springs, you will feel as if you have really gotten away. Just go to the PSPSH website to find out when hotels are open and then you can explore the many enticing options for small groups in Palm Springs.
https://www.palmspringspreferredsmallhotels.com/wp-content/uploads/2021/01/Style-and-design-square-Dive-web.jpg
800
800
Susan Montgomery
https://www.palmspringspreferredsmallhotels.com/wp-content/uploads/2019/09/PSPSH-Logo-Rev-300x246.png
Susan Montgomery
2021-02-01 09:00:02
2021-01-25 16:59:41
Families Gather Safely and Happily at Small Hotels