Glorious September in Palm Springs, often offering the perfect balance between sun worshipers and those preferring a more sun-kissed look. With the lower temps and evenings cooling down substantially, the nights are delightfully dreamy. Leisurely strolls down Palm Canyon are back in style, and dining al fresco is de rigueur.
With the evenings cooling off, the VillageFest is definitely heating up! Our Thursday night street fair/party partially closes Palm Canyon Drive to traffic. Vendors are usually scattered from Amado to Baristo. Palm Canyon Drive is filled with buskers; pop-up restaurants and stores; and artisans of every ilk. Palm Springs is home to a ton of incredibly talented artists and crafters. Downtown businesses remain open, so it's scads of fun. Even though it's outdoors, it's a large event and masks are required. More about that at the end.
And now, onto some most excellent adventures. Some big, some small– you can have it all in Palm Springs: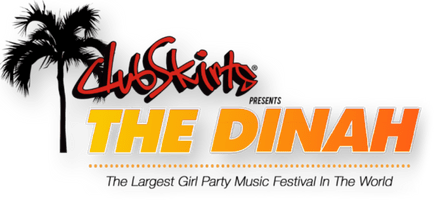 Dinah Weekend
This is for all the Sappho Sisters who have been waiting for their turn to throw a party. And this is a great one. I will talk more about it in my article All Gay, All Day. It has been my observation that lesbians are underserved in Palm Springs. Although everywhere is all-inclusive, gay bars mean mostly for men. I'll tell you more about it in the next blog. But
If you'd like to skip my next article, you can go straight ("Never!" said every lesbian) to their website here.
Theater
Desert Rose Playhouse is just off its massively successful run of The Great American Trailer Park Musical (TGATPM). I saw it, and I laughed uncontrollably throughout the whole show. Those who hadn't stopped at a dispensary prior laughed just as hard. The Rocky Horror Show will be up on stage until September 12th. Trust me when I say that this LGBTQ+ friendly theater company is full of surprises (the leads of TGATPM were in drag) so I'm looking forward to meeting their Dr. Frank-N-Furter.
Entertainment
Jazzville is back at The Cascade Lounge. If you wear the name jazzbo proudly (as you should) this is where you want to be on Thursdays. Book in advance. Their shows sell out pretty quickly and start at 7:00 PM.
Sunday nights get steamy at Cascade with Nacho Bustillos and Quinto Menguante's Latin Nights. Their music ranges from salsa, cumbia, banda, bachata, reggaeton to pop. Dancing shoes are highly encouraged.
Melvyn's Sunday Jams at the famous Ingleside Inn begin at 3pm on Sundays and go until the musicians get tired, aka dinner time. Led by Mikael Healey, it's a lineup of the best of the best players in PS and beyond. It's a $30 cover, it's in Melyvn's Casablanca Lounge, and – oh no! It's only running through 9/26! Once again, calling all jazzbos. Also, it's a pretty fun experience. You get to do a little bit of dress up, and drink martinis just like in the Rat Pack days.
Oscars has some special shows coming up, including evenings with Linsday Wagner and Sandra Bernardt – not together, that would be a bit "too too" even for Palm Springs. Heads would explode from nostalgia overload if the Bionic Woman and Madonna's ex-bestie shared a stage.
Drag Shows
Toucans – OM Stars, far too many shows to list. Check the website, prepare to stay out late, and prepare to dance your "katushies" off.
Roly China Fusion Sadly, the Drag Brunch ends on 9/5 (as of this typing). HOWEVER they have a great party planned for Pride, so give it a look-see. More in my next blog.
Bitchies Brunch at Oscars – Like you need me to tell you anything at all about this event.
PS Air Saturday Night Flight – Naughty stewardess, drinks, while you "fly" the friendly skies. Special experience.
Dinner Shows
Guys– The Purple Room is back! That means The Judy Show is back! I may have just peed a little. Upcoming guests are Jane Monheit, and Lee Squared: Liberace and Ms. Peggy Lee Coming Out (of covid). Keep checking the website for updated acts, and if you've never been, go to The Judy Show. If you're like me and gained the COVID ten-ish, you'll laugh a few pounds off.
There are some returning shows and some new forms of musical and culinary insanity from the wildly creative minds of Michael Fietsam and David Horgen of PS Underground. They, too, keep adding shows, and sell-out fast, so you've gotta be fast on the click.
Fun and Games
Monday nights Wilma and Frieda's turns into Ethyl's Place and Atomic Bingo! Doors open 5:30pm, Bingo! Starts at 6:30pm.
420 Bank and Dispensary Lounge has some events coming up, so check out their events. They also have a sort of "Palm Springs' Got Talent" show with a recording contract at Melrose Recording Studio here in PS. Hosted by Derek Jordan Gregg, you can email JayBirdBookings@yahoo.com for more info and to sign up. Every Thursday, 5:30pm-8:00pm.
Summer Sing Along is still happening at the PS Cultural Center.
Don't forget about The PS Tramway. Super fun ride to the top of the mountain with plenty of trails to hike. Speaking of hiking, don't forget to check out our great preserves at Indian Canyons. Tons of trails and they're all absolutely GORGEOUS. Take water, and wear hiking shoes and socks. We got rattlers.
Scavenger hunts. I know. You were not expecting that. But what fun! It's a bit more of a group activity, so if you don't work and play well with others, earbuds by the pool! There are two here in Palm Springs, Viator and Let's Roam. They are a fun addition to a walking tour, so you get to stroll through history and Palm Springs landmarks while playing a game.
In October, there's one to support our fantastic, no-kill, Palm Springs Animal Shelter. Here's the info on the Scavenger Hunt. If you can't play, a small donation goes a long way. I was going to put a team together, but I only have one friend–and they're mad at me.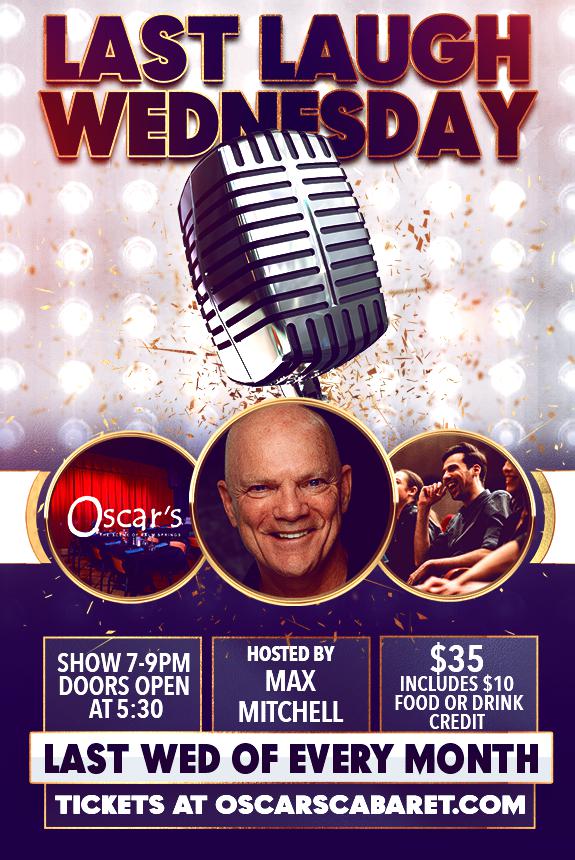 Comedy
Oscars is bringing Last Laugh Comedy to the last Wednesday of every month. Comedian and host Max Mitchell is bringing his funniest friends to entertain us. I'm a comedy ho, so – see ya there.
Upping their Friday game, Cascade Lounge has Cascade Comedy. Presented by Comedy Madness, each show is 90 minutes and features a roster of comedians with past appearances on Tonight Show, Conan, Netflix, America's Got Talent, Comedy Central, Showtime and more.
One-Off Event
Dîner en Blanc – COMING IN OCTOBER
You really need to do some planning for this one. Everything except your skin color needs to be white. Your outfit, your table and chairs (which you bring) – and your picnic basket (which you also bring…with food in it). You will not know where you will be dining until you get there, but you will be eating your own food – so no allergy issues there. You can learn all about it on their website (which I believe might also be white) where you can also sign up,
Now that our lights are back on, we're doing our best to keep them that way. The City of Palm Springs requires that all of the clubs require proof of vaccination, so you can either whip out your card, or show them your QR code from the State of California. And, at the time of this writing, masks are required indoors, so when you put on your shoes and your shirt, stick a mask in your pocket. And then–you know what? I'm not your mom, and you're a responsible adult, right? You know what to do.
Viva Palm Springs!
https://www.palmspringspreferredsmallhotels.com/wp-content/uploads/2021/09/The-Dinah-signage.jpeg
360
820
Kay Kudukis
https://www.palmspringspreferredsmallhotels.com/wp-content/uploads/2019/09/PSPSH-Logo-Rev-300x246.png
Kay Kudukis
2021-08-28 09:00:08
2021-09-02 13:00:21
September Events