By Susan Montgomery
La Maison, a thirteen-room boutique hotel, offers guests a lushly landscaped oasis in the heart of Palm Springs. It is owned by Cornelia Schuster and Richard Slosky who opened their doors in February, 2012, although the property had been the site of a small resort since the 1950s. I had the good fortune to stay at La Maison a few weeks ago and savored every relaxing moment.
I learned that the owners moved here from Canada where they had owned a four-room bed and breakfast on lovely rural Salt Spring Island. They enjoyed this experience but eventually realized they needed a more viable hotel business without such a short season and more rooms. They had visited Palm Springs many times and loved the area so it was only logical that is where they looked for another inn to own and manage.  After more than a year of searching, they found the perfect property, which they named La Maison.
This property seemed ideal for them even though it needed some renovation. They liked the layout with the rooms on two sides of the lovely pool and the outdoor breakfast nook. They added a wall on one side and lots of greenery, including ficus. They renovated every room with unique consignment pieces, mostly found in the Palm Springs area, that have helped create what Cornelia describes as a simplified twist on a Country French style.
When I first arrived at La Maison, all I saw was a secluded black door in a wall, but when I opened the door I was greeted by an enchanting patio with welcoming comfortable furniture, outdoor fireplaces, tinkling fountains, verdant landscaping, and a glistening pristine pool. The ambiance is all-enveloping, making La Maison a heavenly retreat from the hubbub of daily life.  Cornelia says many of their guests have told them what a wonderful getaway the property is.  Some have even made life-changing decisions while contemplating their lives in this peaceful setting.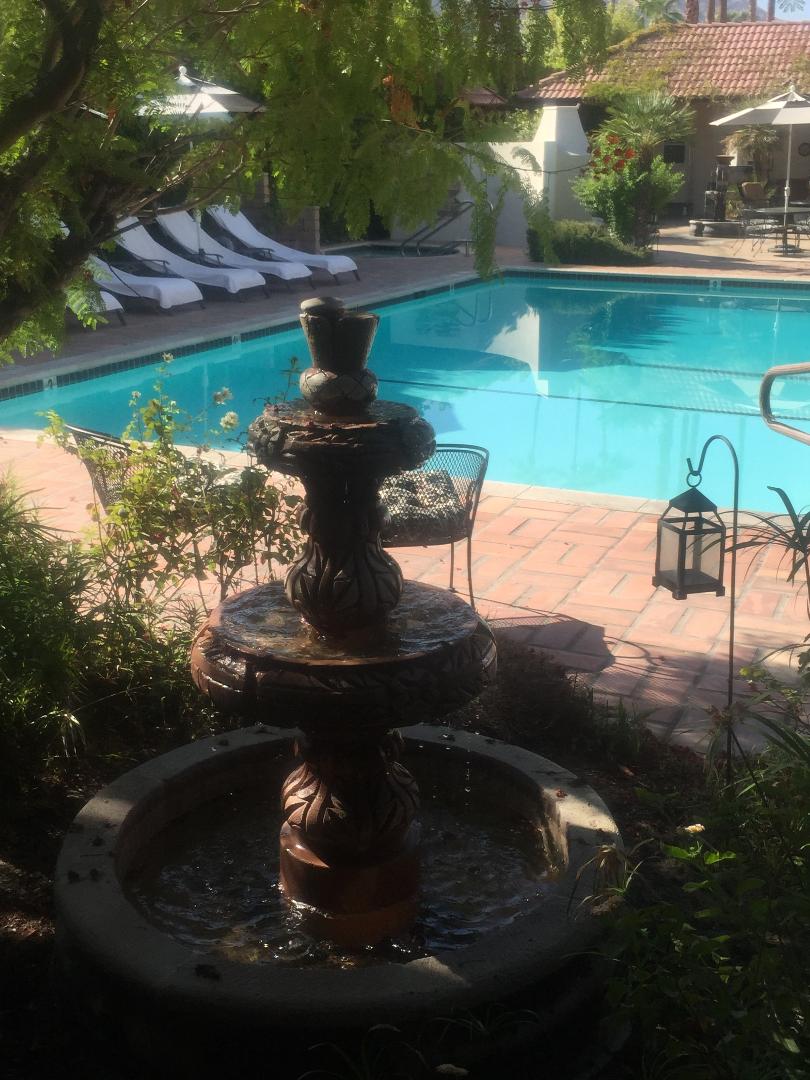 The luxurious rooms offer every comfort and amenity. My room was a deluxe king with warm terracotta floors, charming vintage furnishings, and so many other nice touches such as high quality linens on the beds, along with a little lavender sachet.  Later in the afternoon, guests can enjoy wine around the pool and a cooler is always full of iced water, beer and soda for guests.  La Maison also offers guests bicycles and a fully equipped outdoor barbecue grill.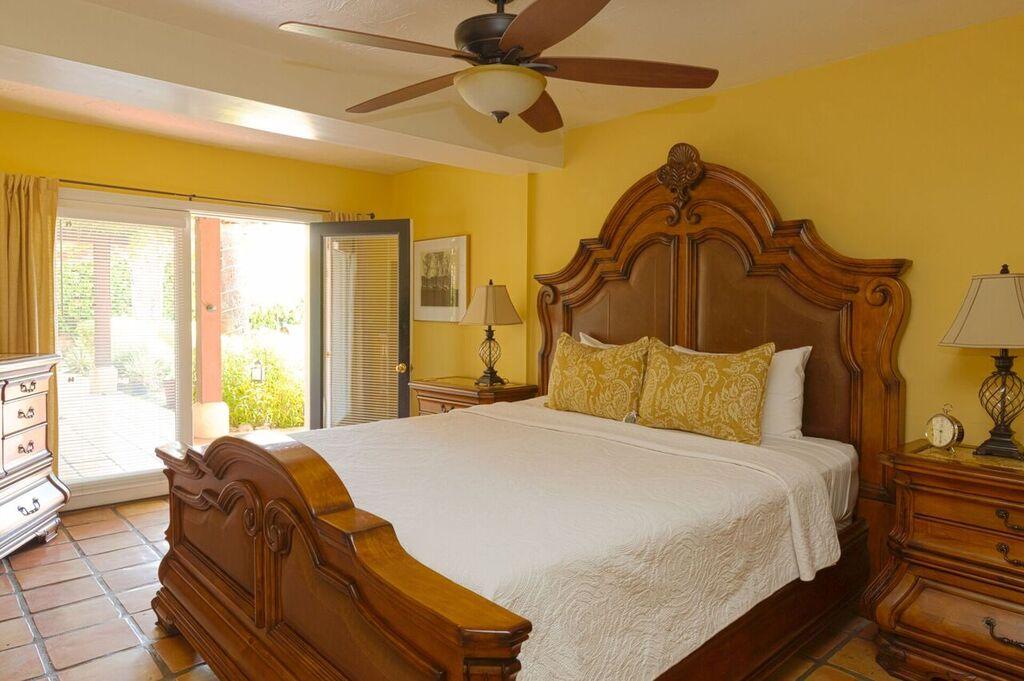 Each morning a bountiful breakfast is served with such treats as pastries, croissants, fruit, yogurt and juice, plus each breakfast features a special item. When I was there, Cornelia made her famous rosemary, grapefruit cake, which I savored.  Cornelia explained that serving "serious coffee" is important to them so they have a professional coffee machine, which can produce exceptional cappuccino, lattes, and espressos.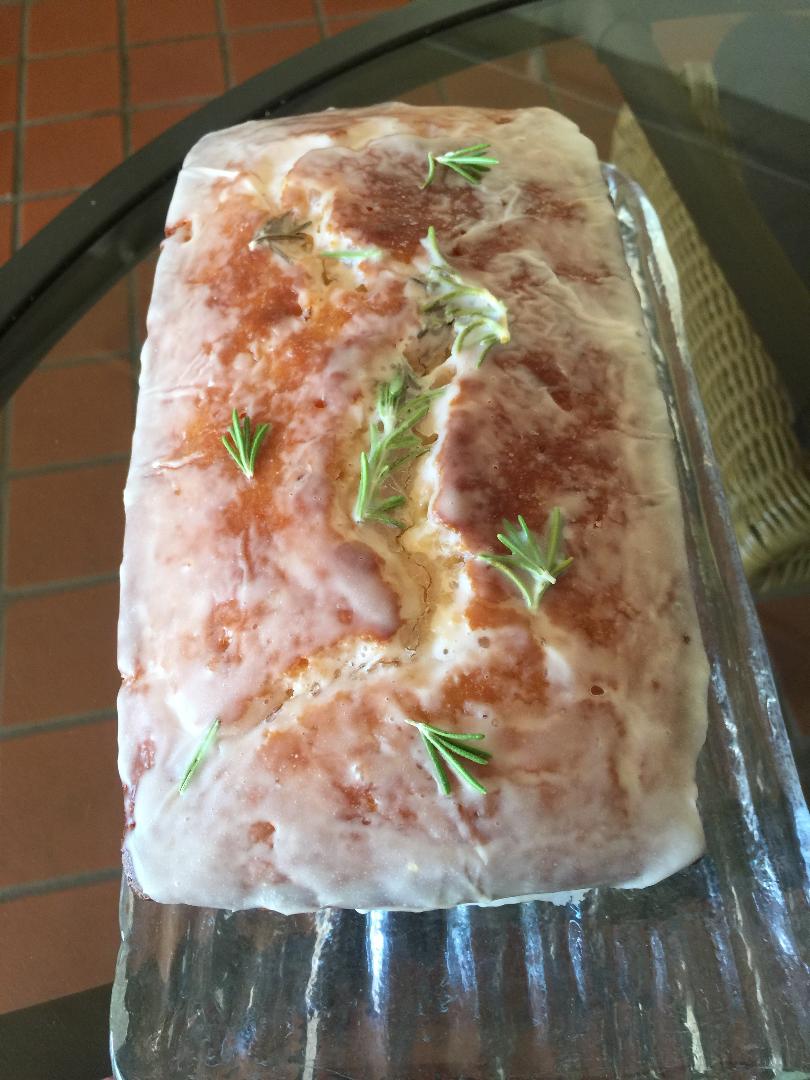 Three years ago Marsha and Stephen Ferguson joined the staff at La Maison as the on-site innkeepers. This arrangement has worked out beautifully as far as Cornelia is concerned although she and her husband are also very hands-on. Richard is a handyman who can fix almost anything around the property and who also makes early morning coffee for guests. Besides baking wonderful breakfast items, Cornelia works on the books, inventory, and social media. The couple, who have three daughters (one still living at home), have really enjoyed this venture together in their lives.
Cornelia and Richard like focusing on offering their guests special attention and personalized service. They both love getting to know their guests and, in many cases, making new friends who come back again and again. Guests come to La Maison from all over the world. Europeans especially love the old-world ambiance and all guests enjoy the intimate serenity the hotel offers.
Cornelia says that as owners their greatest satisfaction is knowing their guests are happy and feel rejuvenated when they depart. She believes that small boutique hotels, like La Maison, can offer guests a personalized experience that is hard to find in large resorts.
https://www.palmspringspreferredsmallhotels.com/wp-content/uploads/2019/11/Cornelia-Schuster-Richard-Slosky-owners-La-Maison.jpg
810
1080
Susan Montgomery
https://www.palmspringspreferredsmallhotels.com/wp-content/uploads/2019/09/PSPSH-Logo-Rev-300x246.png
Susan Montgomery
2019-10-28 09:00:05
2019-11-11 21:02:27
La Maison Hoteliers Focus on Serenity and Friendly Service