Oh my goodness, October's weather was exceptional, and it's just going to be better in November. Unlike the majority of the United States, November in Palm Springs brings bright, bright, bright sunshiny days. Everyone is riding bicycles and walking because it's just too gorgeous to be inside a car. The nights are cooler, but can also get a tad chilly, so make sure to pack a light jacket or sweater just in case. I don't want you to catch cold — we've had enough catching things!
Of course, Pride is this month. The parade is on November 7, but there are tons of activities the week leading up to it. Really hope you booked earlier in the year, but if not there may still be some openings at our boutique hotels and resorts, so scurry on over to Palm Springs Preferred Small Hotels to see what's still available. Good luck!
And now, in no particular order, November's events and happenings:
Hunters is taking their entertainment, literally, to the sky. Airotic Soirée is a brand-new sensual burlesque-style circus cabaret combining the best of burlesque, cirque-style entertainment, and astounding acrobatics. Shows are scheduled every Friday and Saturday at 7 p.m. through the end of the year. It's gonna be so hot you can leave your sweater at home.
The Best Shows in Town
Purple Room — Sunday is The Judy Show! Squee!
Melvyn's at Ingleside Inn —  Sunday Jams are back. $10. Make a reservation…it's a hot ticket.
PS Underground — Rouge, Ami Kumar, Dirty Bingo, Cavern, and Bacon are the shows and dinners scheduled for November. A big congratulations to owners Michael and Dave who, after 25 years together, tied the knot. Mazel!
Oscar's — Great Pride lineup: Bruce Vilanch and Poppy Champlin, Priscilla Presley, and more.
Toucans Tiki Lounge — Everything is dragtastic!
Cascade Lounge at Agua Caliente Casino Palm Springs has Jazzville, Latin nights, and comedy all month.
Keep your eye on Copa Nightclub. I hear Lipstick may be returning this month, along with Jason Weber in his 5:30 to 7:30 show Thursdays, replacing Mod Squad (which had replaced Jason Weber!). We're hoping Mod Squad finds a new home…it's a great show!
November 19 to 21: SoCal 356 Club's Palm To Pines road trip for those with the need to…never mind, it's a leisurely trip, no speed necessary.
For those with a need to speed, purchase a ticket for a warbird experience at Palm Springs Air Museum, where you get to ride in the warbird of your choice! Follow it up with the F-117 Stealth Fighter Experience in late November. This is your chance to see an F-117 Stealth Fighter #-833 up close and personal at the Palm Springs Air Museum. Each day will feature a 90-minute speaker engagement to enlighten the crowd on the historic aircraft. Purchase your tickets in advance from their website as space is limited. Note: these fighters are not usually on display.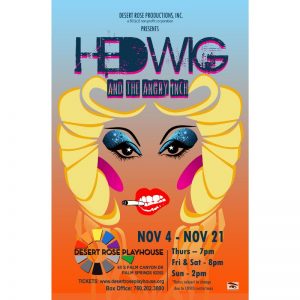 Theater
November 4 to 21: Hedwig and the Angry Inch at Desert Rose Playhouse. I've got my tickets!
Tuesdays at 7 p.m.: Electricity at Oscar's – I've see this two-man play, and it's very good.
November 7 at Chill Bar: Jennifer Holiday — the original Dreamgirl.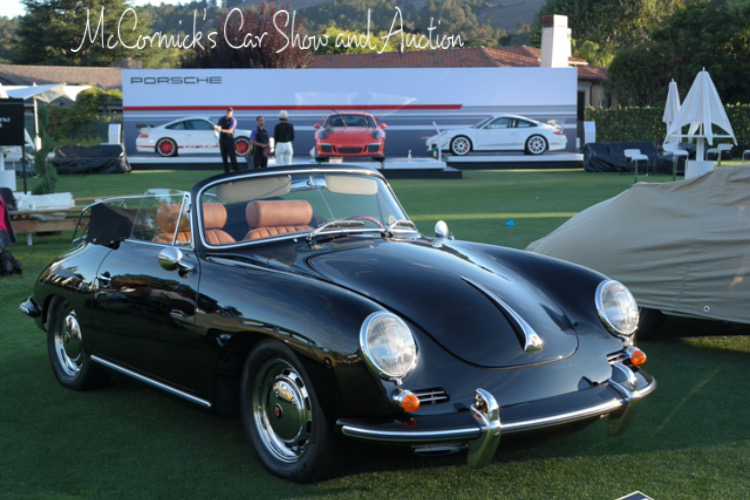 For car lovers: The 25th annual McCormick's Palm Springs Exotic Car Auction on November 20, 21, and 22 will feature over 500 classic, exotic, sporty and high-end cars. Admission is free all day Friday; Saturday and Sunday are pay days.
Palm Springs Cultural Center
November 18: Get dressed in your best circus costume and head over to the Greatest Showman interactive event. Join us for cocktails at 6 p.m., with the DJ spinning the hits at 7 p.m. (We will DANCE!) Theater doors open at 7:30 p.m., with the singalong starting at 8 p.m.
November 19: Martinis and Moxie, a musical salute to Sinatra with special guests…some of whom had first-hand experience with the Chairman himself.
Pride
Above photo by Palm Springs resident Lani Garfield
Learn more about Palm Springs' rich gay history, and the origins of Pride, here.
Have questions about this year's big event? The official website has all the answers.
Some stand out events include:
November 5: Coming Out Celebration – A Night of a Hundred Stars
November 6: Skater Girlz Jam presented by Lesbo Expo. Cool event featuring women skateboarders with some great talent. 5 to 7 p.m. at PS Skate Park.
Third Eye Blind, Jody Watley, and A Flock of Seagulls are among the performers who will hit the stage at Pride — this great article from Palm Springs Life has the details.
All indoor venues require a vaccination card or a recent negative COVID-19 test, so be prepared and be safe. A mask is like a condom — it helps contain the spread of disease. And because life is a bit weird in a mask, it may help prevent pregnancy, too.
See ya in December!
https://www.palmspringspreferredsmallhotels.com/wp-content/uploads/2021/10/Triangle-Inn-Palm-Springs.-Mens-clothing-optional-resort.jpg
1068
1424
Kay Kudukis
https://www.palmspringspreferredsmallhotels.com/wp-content/uploads/2019/09/PSPSH-Logo-Rev-300x246.png
Kay Kudukis
2021-10-29 22:12:34
2021-11-08 08:42:29
Hello November, You're Looking Mighty Proud