"Too much of a good thing is wonderful." — Liberace
When you Google "best gay cities," my results did not include one single listicle mentioning Palm Springs. What? People, our entire city council is LGBTQIA, and from Wikipedia's entry for Gay Village: "An estimated 33 to 50 percent of Palm Springs, California, are gay male or other parts of the LGBTQ community; this statistic makes them the largest percentage community in the US."
In 2016, Palm Springs received a final score of 100 points in the Human Rights Campaign's Municipal Equality Index Scorecard. Our city exceeded the highest possible final score of 100 with a raw score of 109, and we've kept that score through their last report of 2020.
Speaking of the '20s, 100 years ago, Palm Springs began its journey as a playground for celebrities and the LGBTQ+ community thanks to Dr. Florilla White and her sister Cornelia. The two "independent and eccentric women" (code: lesbian) purchased the Palm Springs Hotel and spiffed it up a bit. Rudolph Valentino spent his second honeymoon there (it was escandalo!), and Greta Garbo demanded the premiere of Camille be held at the new Plaza Theater while she stayed at the hotel. Side note: if it weren't for the founding mothers of Palm Springs (the White Sisters, Nellie Coffman, Lois Kellog —she was a wild one! — and Pearl McCallum McManus), it might still be a dusty little town. And the Cahuilla likely wouldn't be where they are today without the 1950s all-women tribal council. Historically, in Palm Springs, men beat the drum of awareness while the women quietly made history. Sisters, amirite?
Palm Springs is so gay Liberace, Rock Hudson, Tab Hunter, Barry Manilow and gay icons Cher and Carol Channing had/have homes here. Not to mention the other "maybe they were, maybe there weren't" plethora of stars. Although there is speculation, it doesn't really matter, because Palm Springs has always offered personal privacy. No one is getting "outed" if they don't want to be out.
In the 1980s, two anti-gay and AIDS-related bills were soundly trounced and, according to a 2017 article in Palm Springs Life, in 1991 club owner Gloria Green opened the first gay bar on Arenas Road, A Streetbar Named Desire (now known as Streetbar). I qualify that with the Palm Springs Life article because most accounts attribute the bar to Dick Haskamp and Hank Morgan, who apparently purchased it in the same year. So something is a little sketchy about the origins — however, Arenas would soon build up to become an all-gay city block with clubs and stores catering to gay men.
Pride was first celebrated in Palm Springs with a showcase called Sizzle. It wasn't well received or advertised, and Sizzle fizzled out until 1992. By 1997, The Desert Sun estimated 30,000 people watched the (now) Pride parade.
Our gayness isn't limited to Arenas. Oscar's is alive almost every night with gay-leaning entertainment and Sundays is all about celebrating your gayness at the T-Dance. You can hear the party from blocks away.
We have so many drag queens they could hold court for an entire generation of royals, and they're damn fine. Late night entertainment at The Copa and Toucans include long-running drag shows that pack the rooms, and drag brunches abound in our exceptionally inviting cozy town.
The San Francisco establishment of transgender performers AsiaSF chose Palm Springs as its second home. They opened just before the pandemic, and I'm told will reopen again in November — maybe December — of this year. I went to the opening in early 2020 (before you know what): these ladies are hot AF.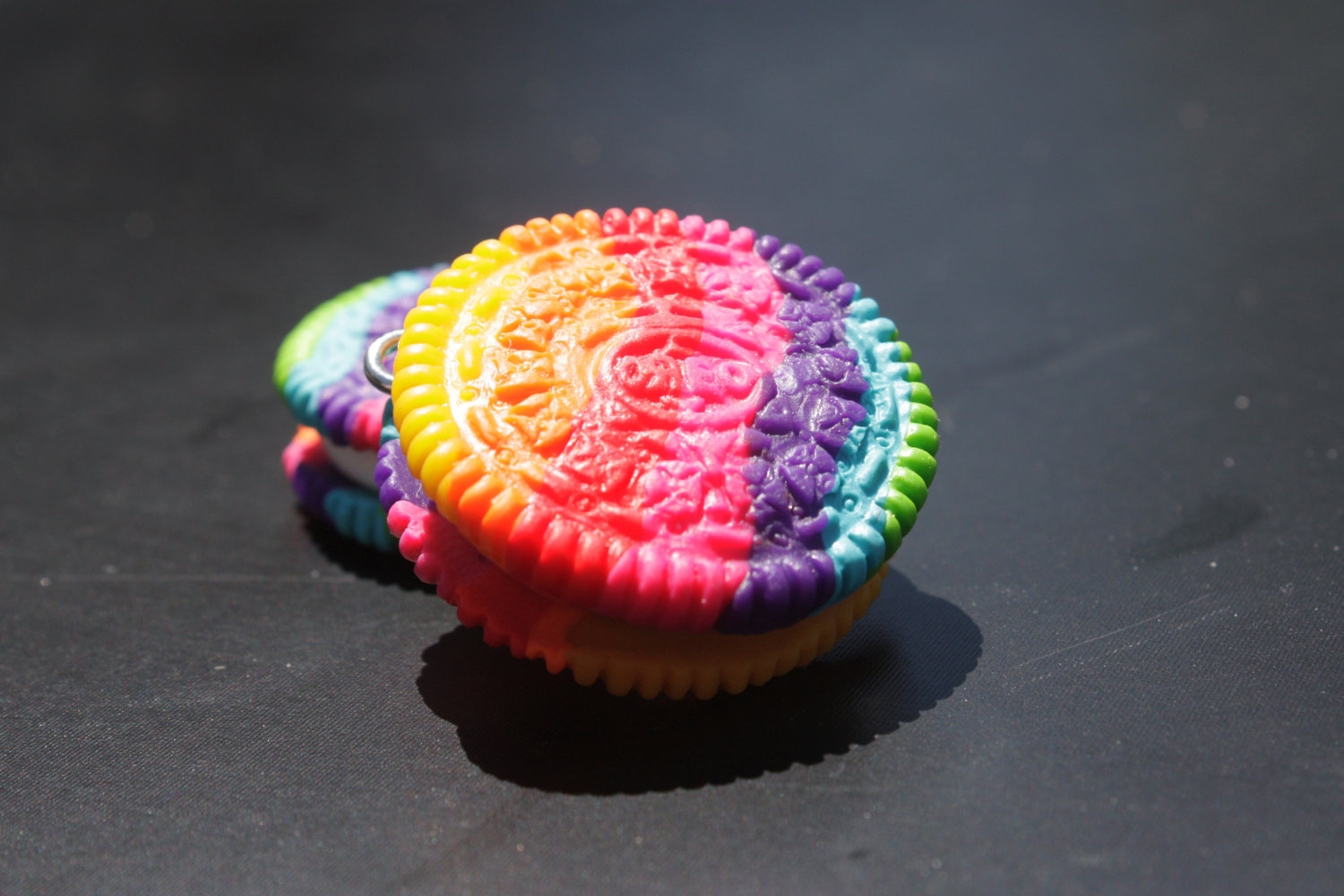 Some of the finest dining in Palm Springs is brought to you by gay restaurateurs. Roly China Fusion, Tropicale, Eight4Nine, Trio, PS Underground (an exciting take on dinner theater), The Purple Room (supper club), and 533 Viet Fusion to name just a few not on Arenas.
Desert Rose Playhouse is the one and only LGBTQ theater company and venue in the Coachella Valley. Now in Palm Springs proper at the old Zelda's Nightclub space, they produce, support and elevate LGBTQ stories, actors, playwrights, and musicians. I have never been disappointed by their productions. So far this year I have seen The Great American Trailer Park Musical and Rocky Horror, and have tickets to see Hedwig and the Angry Inch. It's a great space with a great vibe and the shows are delicious.
We have an LGBTQ+ community center, PFLAG (for supporters), and a retirement community for gays called Stonewall Gardens. We have two gay radio stations, the Gay Desert Guide, and the Palm Springs Cultural Center, with a mixture of artsy blockbusters and showcasing gay-themed films.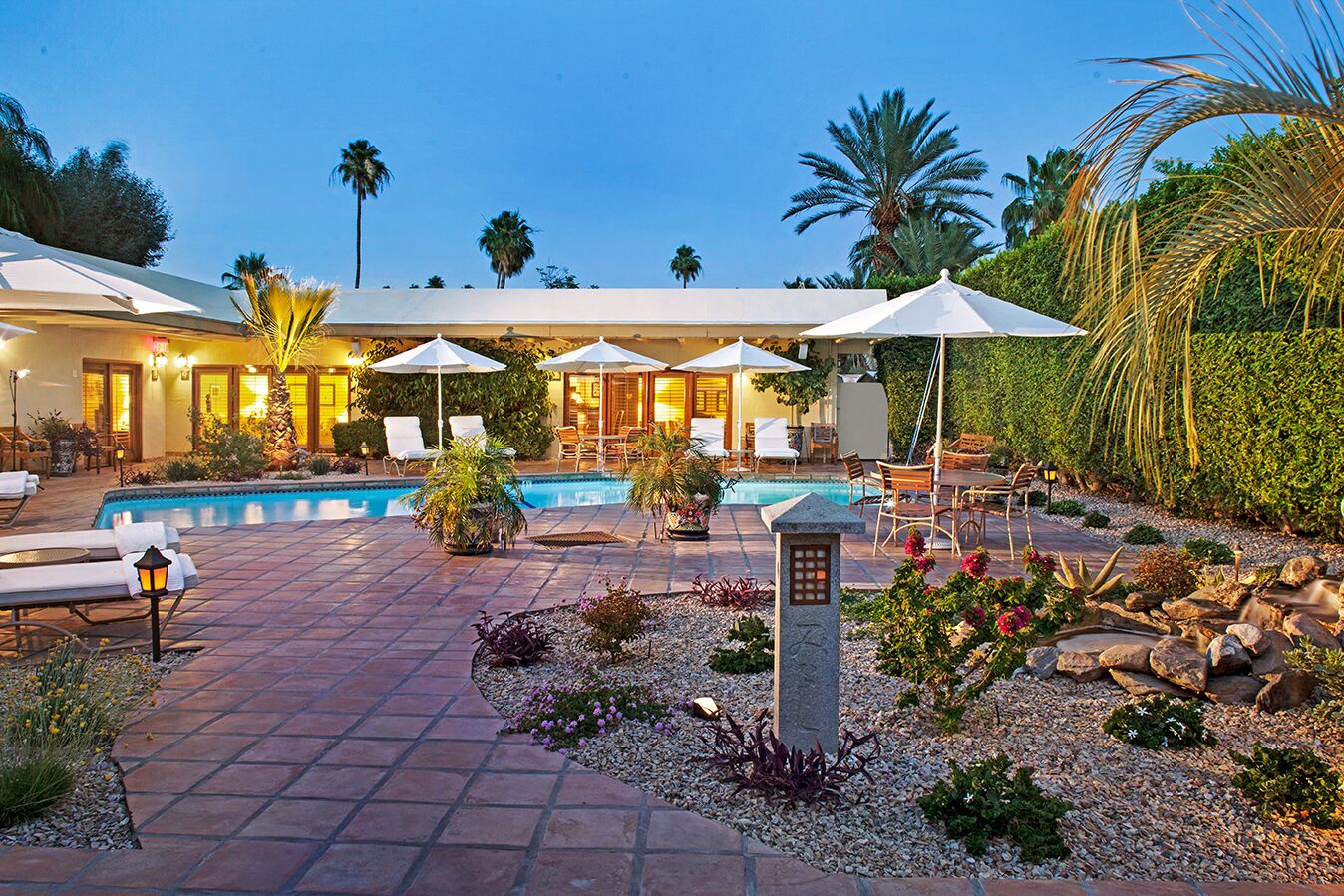 If you check out our website (already sorted for you!), you'll find we have 11 resort hotels catering to gay men, some clothing optional. The Warm Sands area is generously dotted with gay boutique hotels.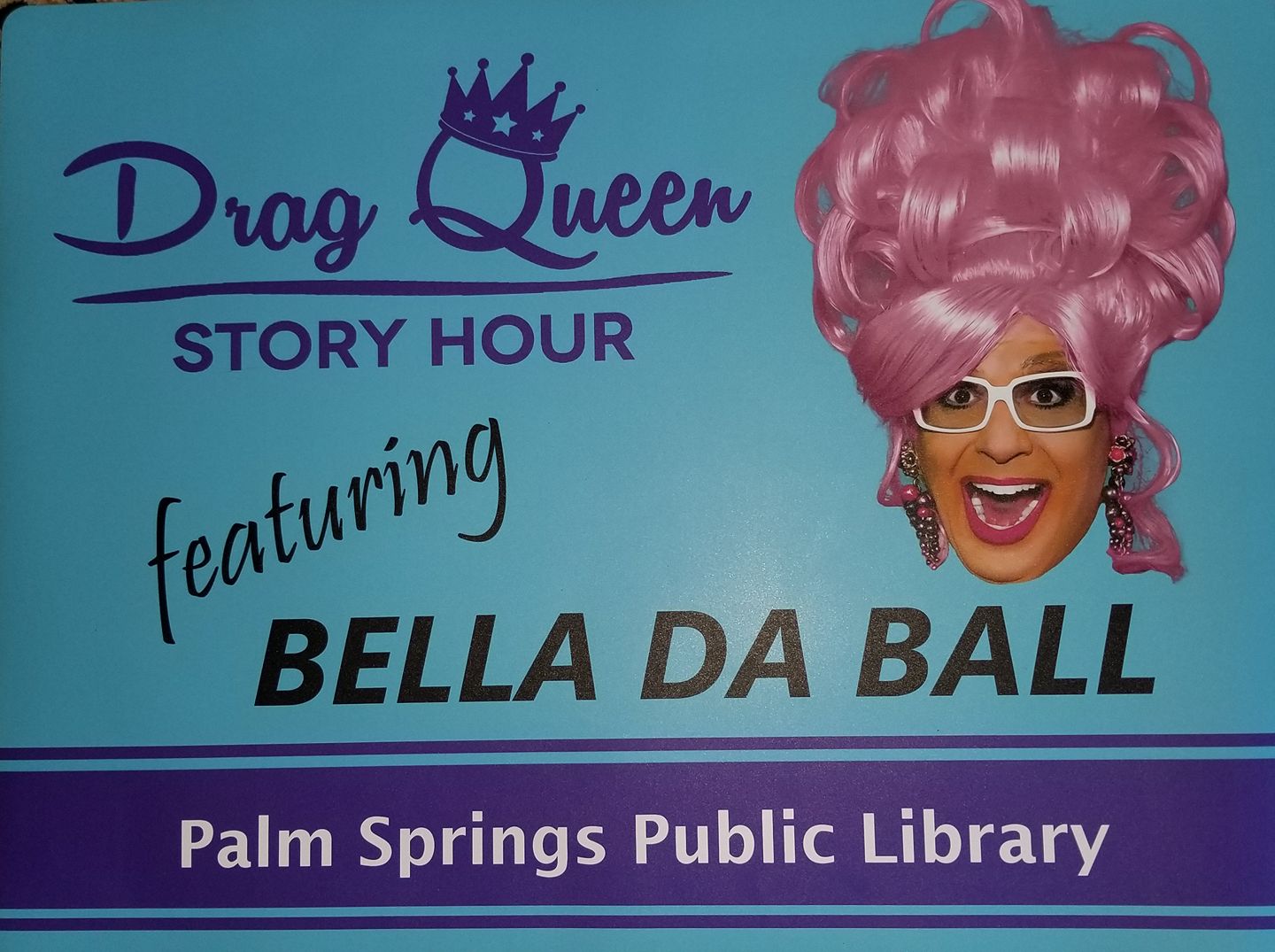 One of my favorite things that hasn't yet returned in the pandemic is our star drag queen Bella da Ball (aka Brian Wanzek) reading stories to kids at the Palm Springs Library. Bella even has her own star on our Walk of Stars.
There's DAP, Desert AIDS Project, a terrific medical establishment that not only caters to gays living with AIDS but also administers to MediCal patients. I was on MediCal for a bit and they provide stellar care (I was sad when my insurance switched). They also run the resale stores Revivals which have terrific bargains on gently-used items, and some brand-new stuff too. Profits benefit DAP.
And of course there is the big event, Palm Springs Pride.
Some "must" events sent to me by Bella Da Ball:
November 1, 6 to 7 p.m.: George Zander Candlelight Vigil and March, 101 N. Museum Dr.
Beginning at the new downtown park (Museum Way and Museum Drive), this rally and march is in honor of George Zander. Six years ago to the day, George and Chris Zander were attacked in downtown Palm Springs, resulting in George's death on December 10, 2015. This remembrance of George's life keeps his memory alive, so that no other individual falls victim to a crime of hate.
November 7, 5 to 10 p.m.: Effen Vodka main stage, near the Hyatt Hotel on North Palm Canyon Drive. Party. Huge stage. Special video screens.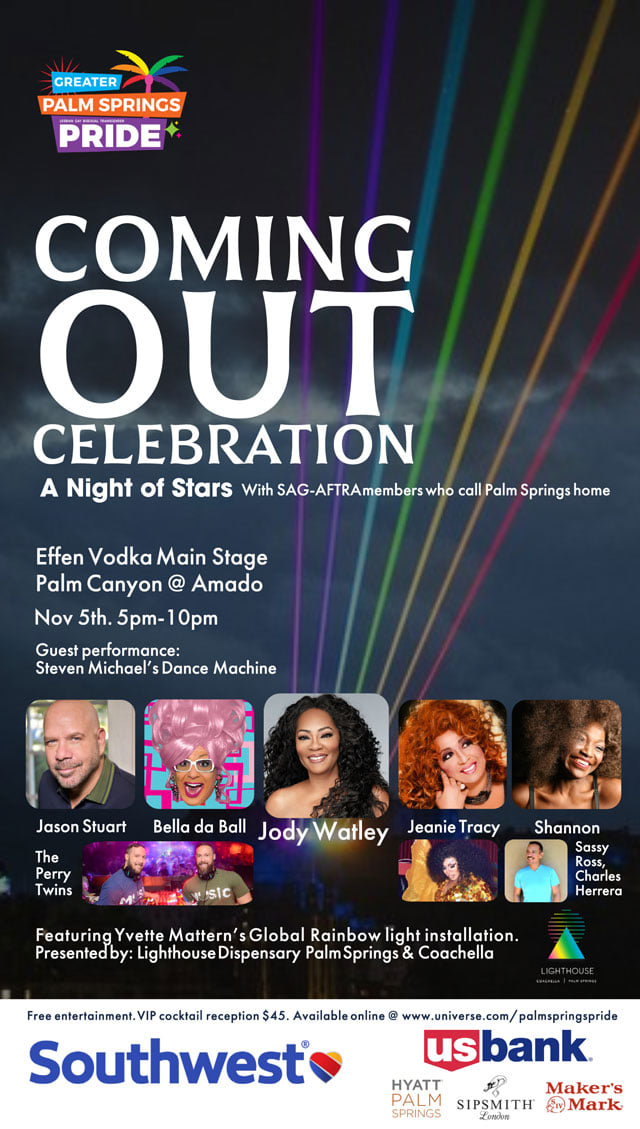 But wait, there's even more eye candy than the parade! On November 5 and 6, enjoy the West Coast premiere of Global Rainbow by American artist Yvette Mattern. Specially designed lasers project a large-scale abstraction of a natural rainbow (the same colors in Gilbert Baker's rainbow flag) celebrating the diverse LGBTQ+ communities and symbolizing hope and peace. Beamed high above Palm Canyon Drive at Amado Road, as far as the eye can see, until finally diminishing to a colorful glow over South Palm Canyon.  
Hitting the stage on November 5:
5:30 p.m. — Charles Herrera 
6 p.m. — Steven Michael's Dance Machine, dancers, flaggers, drag
6:15 p.m. — Jason Stuart
6:30 p.m. — Shannon 
7:15 p.m. — Sassy Ross
7:30 p.m. — Jeanie Tracy
8 p.m. — Jody Watley
8:45 p.m. — The Perry Twins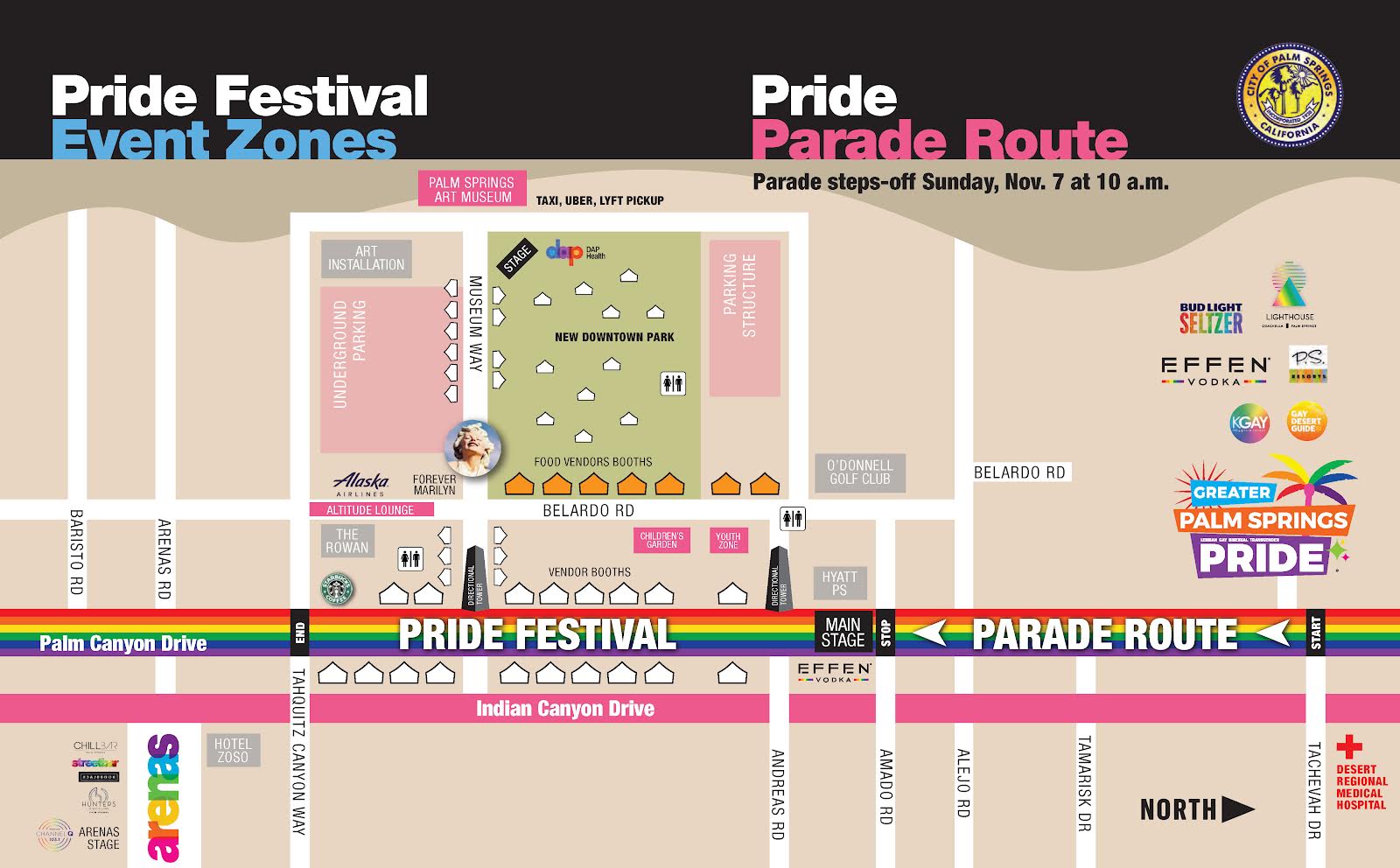 The unadulterated joy and magic the Palm Springs LGBTQ+ community brings to our little town is unparalleled. That's right, I said it: unparalleled.
Not gay? No one cares, we are a mecca for all who want to be included…unless you're homophobic, then according to the website Abodo, you should vacation in Buffalo, New York.
See you at Pride!
https://www.palmspringspreferredsmallhotels.com/wp-content/uploads/2021/10/SantiagoPool-copy.jpg
886
1200
Kay Kudukis
https://www.palmspringspreferredsmallhotels.com/wp-content/uploads/2019/09/PSPSH-Logo-Rev-300x246.png
Kay Kudukis
2021-10-29 23:01:24
2021-10-29 23:08:57
We're SO Gay