Palm Springs: A Cocktail Haven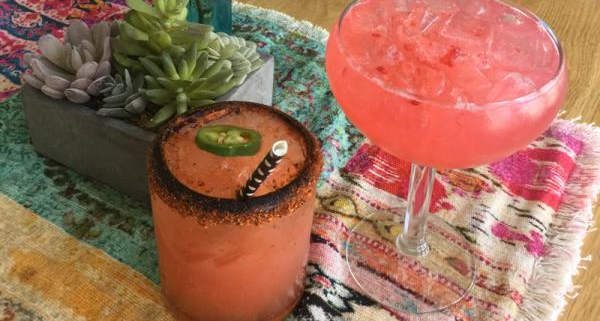 By: Susan Montgomery
Palm Springs attracts visitors for so many reasons—from its wonderful weather (the best in the country some say) to its charming boutique hotels, but did you know that this fabulous travelers' destination is also a haven for some of the most imaginative and delicious cocktails in the world?
My travel partner, Linda, and I recently went on a cocktail tour of Palm Springs (admittedly a tough assignment, but someone had to do it). Our tour resulted in some enticing suggestions for any cocktail aficionados out there. You can find many of these cocktails at the bars or restaurants at the Palm Springs Preferred Small Hotels. We were visiting on a hot August day and these cocktails provided refreshing reprieves from the warm weather.
Azúcar at La Serena Villas: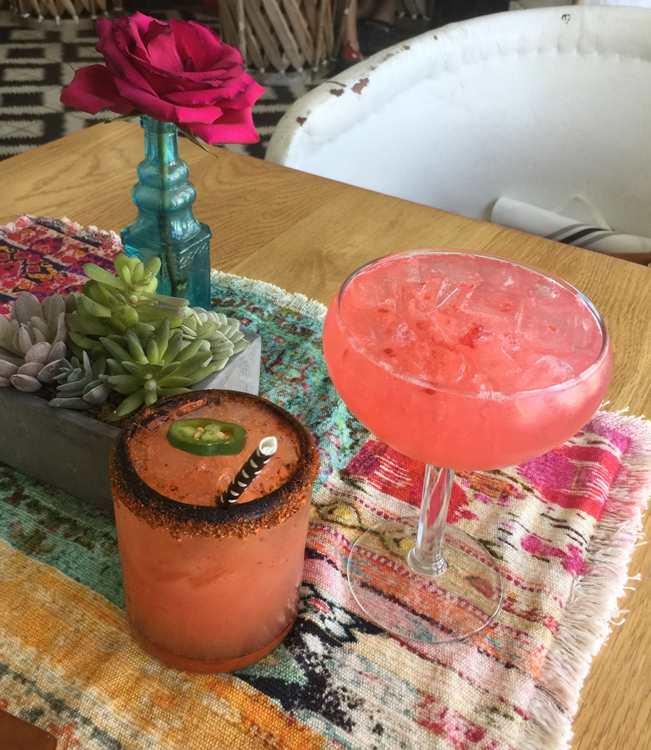 We stopped for some small plates and cocktails at Azúcar, the delightful restaurant at La Serena Villas. While all their craft cocktails were tempting, we particularly enjoyed the Rosearita with its complimentary flavors of tequila, rose and pamplemousse liqueurs, lemon and raspberry nectars, highlighted by a rose sugar rim. My tasting colleague (who savors spice) loved the Spicy Melon with Mezcal, jalepeno tequila, aperol, watermelon puree, and lemon and agave nectars. An upstairs patio lounge overlooking the serene pool is the perfect place to enjoy these cocktails. The menu also includes small plates such as the savory chicken lettuce wraps and tasty cauliflower tacos that we enjoyed with our cocktails.
Holiday House: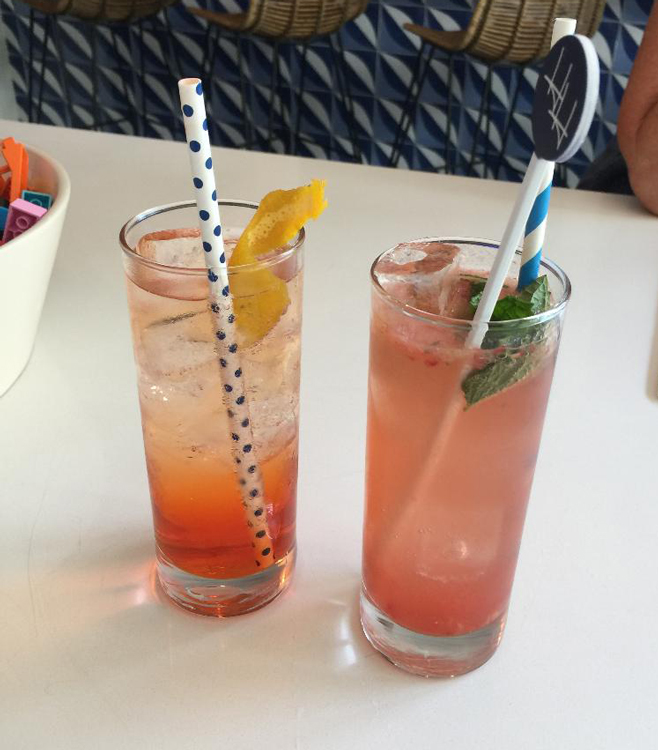 We enjoyed the cozy lobby bar at Holiday House and, while we did not try any food, the menu was appealing. The Aperol Spritz, made with procesco and orange, was particularly refreshing and beautiful to behold. A Raspberry Mojito was icy and fruity with a subtle sweetness. This would have been the ideal relaxing setting to while away the afternoon, but we had more cocktails to try. We'll be back.
Cheeky's: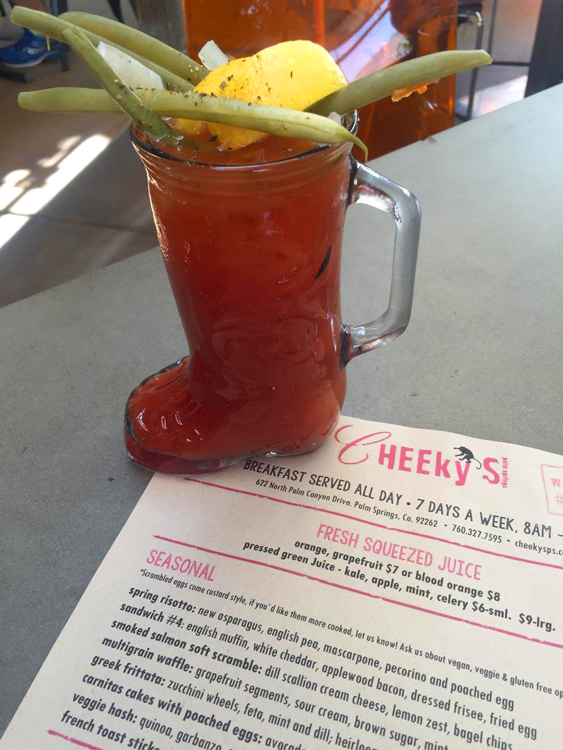 Cheeky's is a popular breakfast and lunch spot adjacent to the lushly-landscaped Alcazar Hotel. I have relished breakfast here several times and have always enjoyed their spicy bloody mary, which is the perfect drink for jump starting a day of touring Palm Springs, especially when accompanied by the restaurant's popular bacon tasting.
Mr. Lyons and Seymour's: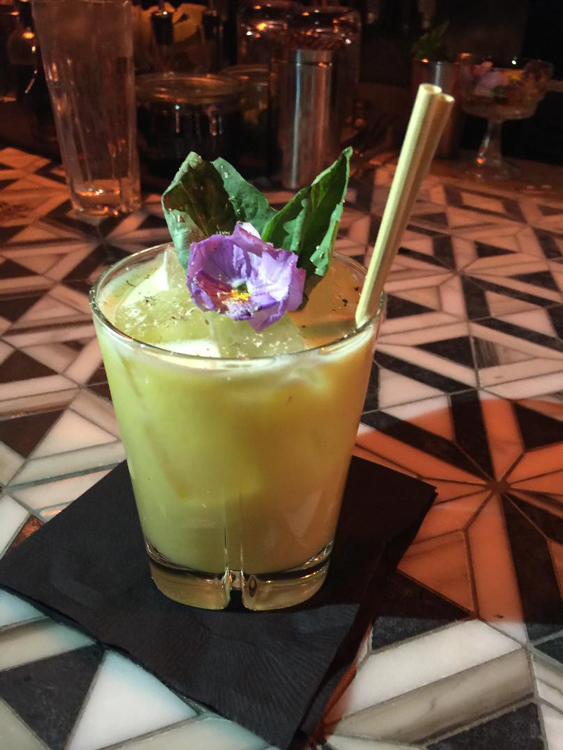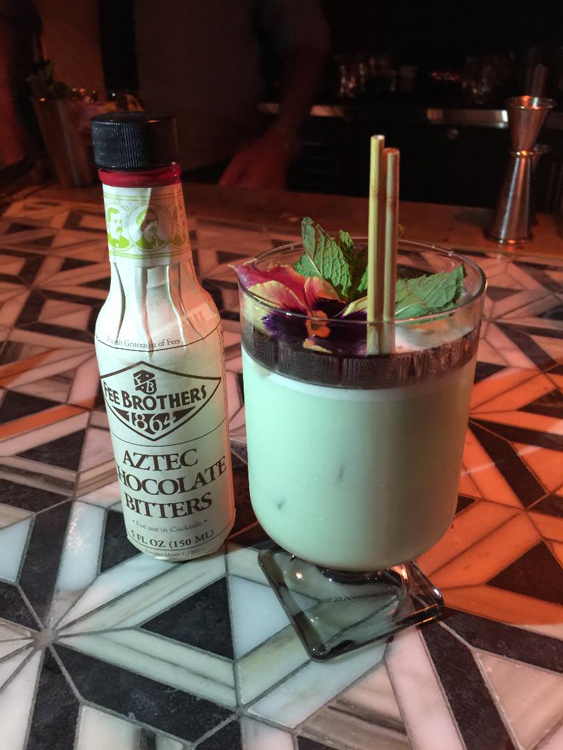 Mr. Lyons is a quintessential steakhouse where we enjoyed icy cold martinis with our tender, perfectly prepared filets. Then we adjourned next door to the hidden-away Speakeasy, Seymour's, where Linda sipped a Copa Cobana, enjoying the unique combination of flavors — rum, coconut, mango, basil and nutmeg. I adored a luscious dessert cocktail created just for me by Zane, the creative bartender, who concocted my drink with vodka, crème de menthe, and muddled mint—all accented with a dash of Aztec chocolate bitters. We loved sitting at the bar and chatting with Zane in the enchanting ambiance of this special hideaway.
Wexler's at Arrive: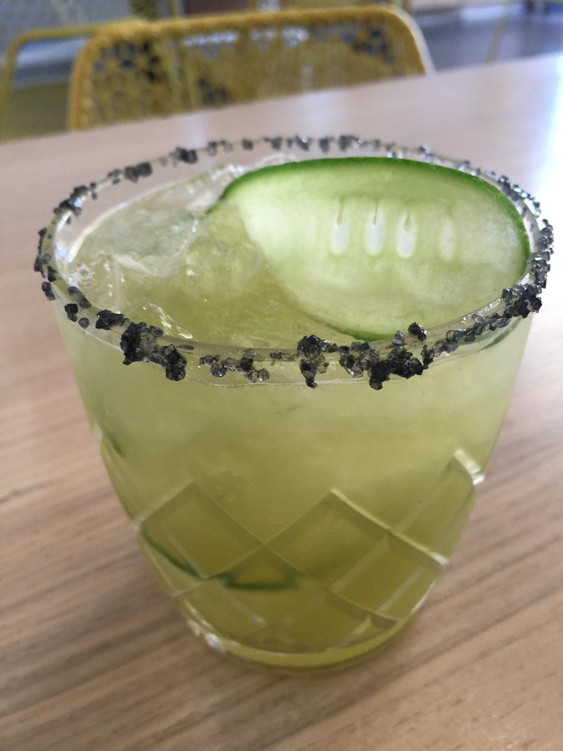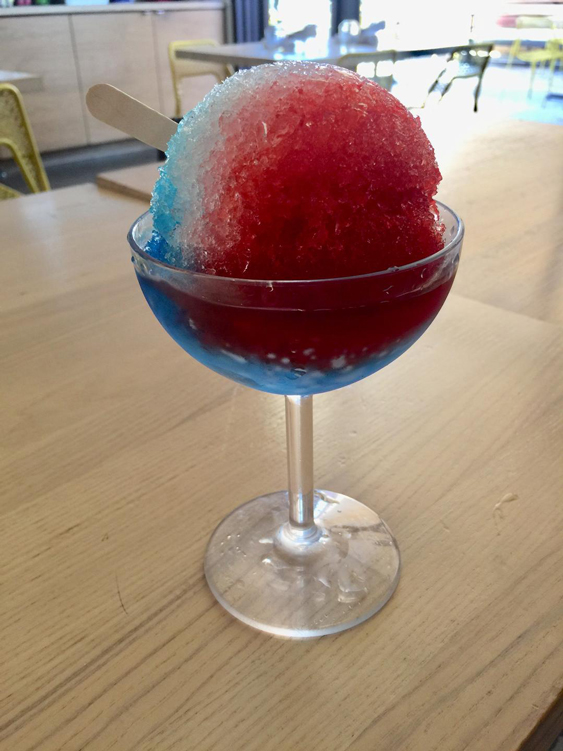 Arrive is a modern 21-room hotel with a rocking, high energy vibe. The cocktails in Wexler's Deli onsite reflect this hopping tone. We tried a Smokin' Cuke's cocktail made with tequila, cucumber, lime, and a black salt rim. It was crispy and refreshing on a steamy Palm Springs afternoon, but the highlight was the icy All-American Snowcone, which looked just like your traditional childhood treat—but with booze, of course. We savored these creative drinks with a delicious Smoked Fish Plate.
Del Rey at Villa Royale: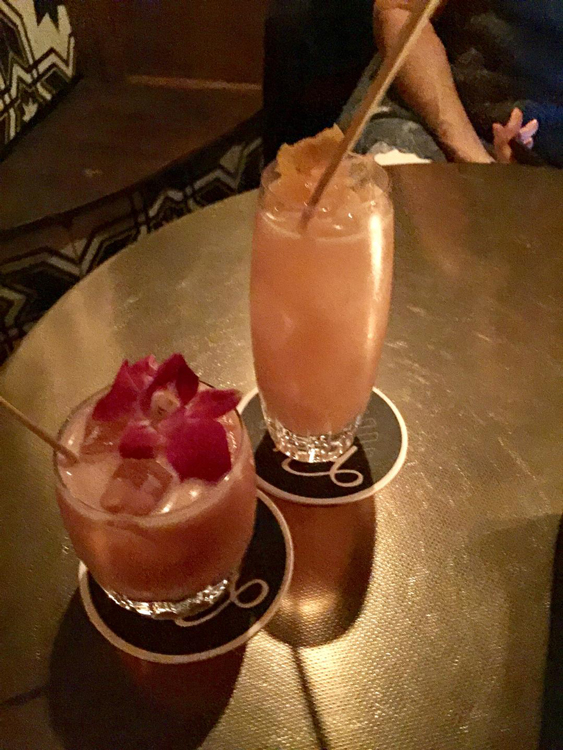 The bar at Del Rey, a welcoming refuge on the Villa Royale property, is dimly lit and romantic, a cool oasis on a warm evening. We can see why this was a popular place for Hollywood celebrities in the 50s to hide out. We enjoyed two special cocktails: Permanent Friends (great name since I was drinking with a permanent friend) is a complex combination of gin, grapefruit and pineapple juice, jalapeno, vanilla, maple syrup and lime. It went down smoothly but with a pleasant kick. Miami Vice is a tasty combination of rum, coconut cream, strawberry puree, and lime juice. We enjoyed these drinks with two delectable small plates, one of charred octopus with salsa verde and one called Manchego Bomba, which was lightly deep-fried cheese served with a spicy Calabria aioli.
Of course there are many other great cocktails served all over Palm Springs, but this tantalizing list is the best place to start.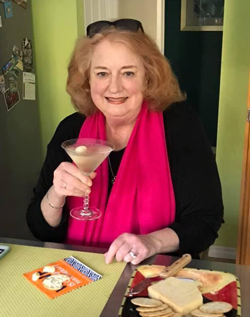 Susan Montgomery is a travel, food and wine writer who has a special affection for Palm Springs, which is about an hour from her Southern California home. She is on the Board of Directors of the International Food Wine & Travel Writers Association and in the last several years, she has published more than 300 articles on her blog, Life Uncorked and in other publications.
https://www.palmspringspreferredsmallhotels.com/wp-content/uploads/2019/09/Cocktails-blog-header.jpg
350
600
Susan Montgomery
https://www.palmspringspreferredsmallhotels.com/wp-content/uploads/2019/09/PSPSH-Logo-Rev-300x246.png
Susan Montgomery
2019-09-20 15:24:13
2019-11-07 17:07:16
Palm Springs: A Cocktail Haven