Nostalgia and comfort collide at the Aloha Hotel
The Aloha Hotel embraces its vintage vibes. Built in 1947, this Tahquitz River Estates property has 11 poolside rooms containing original furniture and decor (don't worry — the mattresses are new!).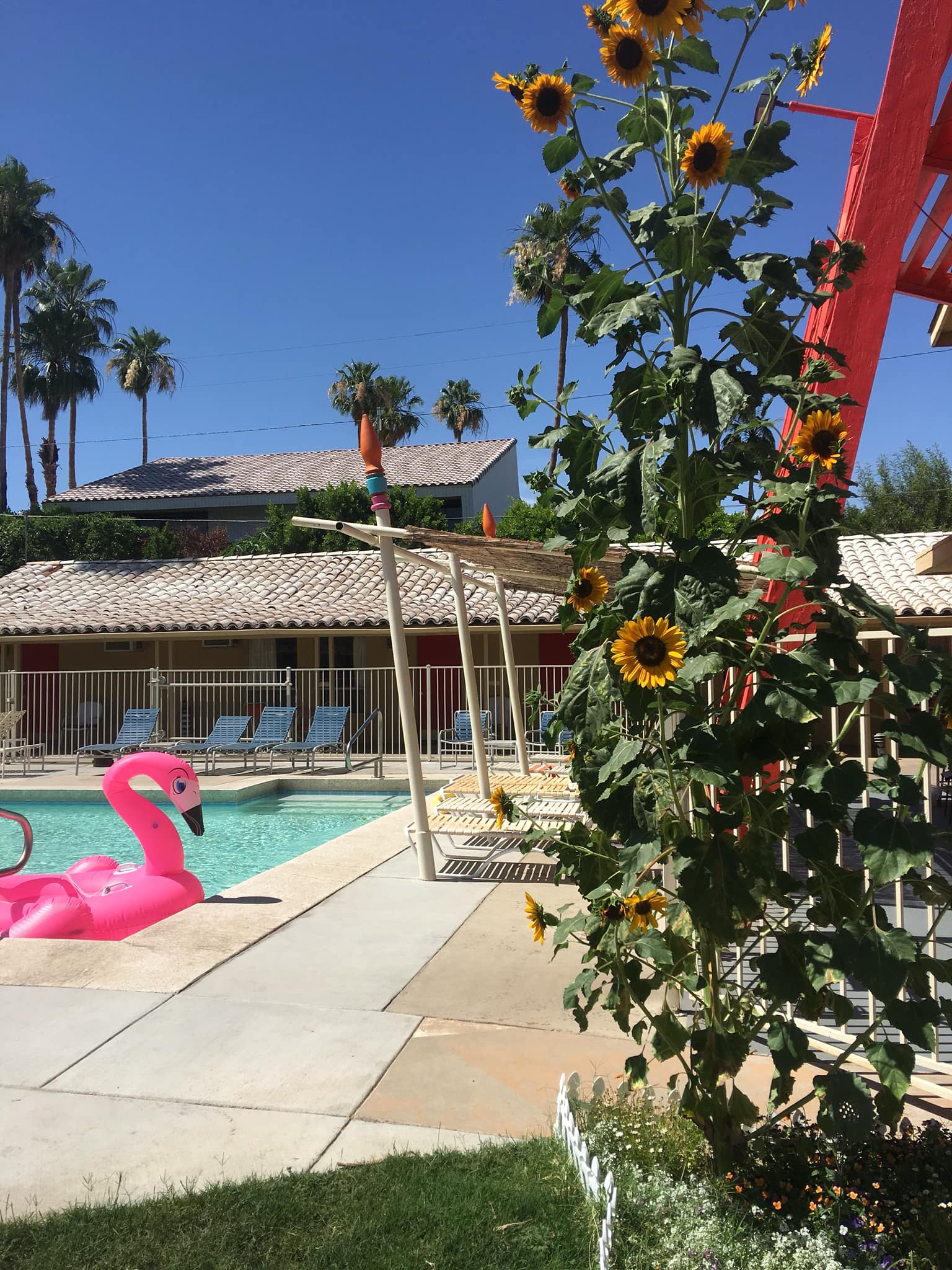 A visit to the Aloha Hotel is a step back in time.
"People like the nostalgia of the 1950s, and we own it," the hotel's owner, Mona, said
Built in 1947, the property was purchased in 1971 by Mona's mother, who previously owned the Four Trees Restaurant in Hollywood. She came to Palm Springs because it helped with her asthma, and ran the hotel for 40 years before Mona took over.
"I am so blessed to meet so many wonderful travelers," she said. "The foreigners love it, and most feel like it's home."
The 11-room Aloha Hotel is the first property in the Tahquitz River Estates, and while the poolside suites are all restored with new beds, they contain the original 1950s furniture and decor. Several movies, music videos, and magazine spreads have been shot at the kitschy hotel, and when upgrades are available, especially mid-week, Mona gives them to guests, free of charge.
At one time, the hotel was called the Palo Verde Inn — the building once had a big "P" on it, and Mona found a vintage key and embroidered blanket with the name — but it was renamed the Aloha Hotel in order to be the first hotel in the phone book.
"Aloha means 'hello' and 'goodbye,' and everyone comes back, even 30 years later," Mona said. "So, there are no goodbyes. Aloha, and mahalo!"
https://www.palmspringspreferredsmallhotels.com/wp-content/uploads/2019/12/Aloha-Hotel-blog-post-photo.jpg
2048
1536
Elizabeth G. Arcia
https://www.palmspringspreferredsmallhotels.com/wp-content/uploads/2019/09/PSPSH-Logo-Rev-300x246.png
Elizabeth G. Arcia
2019-12-30 09:00:25
2019-12-23 21:32:01
Nostalgia and comfort collide at the Aloha Hotel