Mother May I Take You To Palm Springs?

You're never too old to need your mom.
Welcome to that one time of year when we take time to honor our moms for everything they have done for us. Considering she wiped our butts for the first few years of our lives and put up with our adolescent shenanigans and teen angst, one day doesn't seem like enough, you know?
So, I'm going to suggest you take mom on a little getaway to Palm Springs, and I'm going to help you out on the planning front because I'm nice like that (and it was my idea, so…).
I've got a few hotel suggestions, mostly because they're gorgeous and more pointedly, they have some sort of spa/wellness services . And Mom deserves a spa treatment or 10, and a cushy bed to rest her head.
First the hotels, and then the Mother's Day activities. Let's go.
Stay in style 
L'Horizon: Spa treatments and yoga sweeten the already decadent property. Mom will never forget the pampering she will receive at this very special location. Everything is 5-star here, even the restaurant, SO.PA.
Ingleside Inn: This is the epitome of old Hollywood in Palm Springs, and more than just a gorgeous property. It has a terrific restaurant, Melvyn's, which also has one of the coolest old school bars in Palm Springs. There is a piano player most nights, and celebrities have been known to sit in. Spa services are available.
Korakia Pensione: Laid-back and groovy, they have a tea service and yoga on the lawn. It's a Class 1 historic building that sweeps you away. There's a market on premises with clothes and things from far, far away to add to the exotic feel. Very cool variety of massage and wellness services, offered outdoors or in your room.
Andreas Hotel & Spa: Located in the heart of downtown, Mom will enjoy the onsite spa services such as "Me Time" (a 55-minute aromatherapy massage, with a glass of champagne) or the "Summer Delight" (a 55-minute Swedish massage, 55-minute Vital C facial, and champagne). Right next door are two of the best restaurants in Palm Springs: Cheeky's (breakfast) and Birba (dinner.)
La Serena Villas: The best of all worlds — Whispers Spa is on premises, and the hotel's restaurant, Azucar, and Sugar High Rooftop Lounge are terrific additions to the light and airy space that permeates the whole place.
Or, you could stay at one of our other wonderful resorts and take Mom to the new Séc-he Spa downtown. For $145 you can get a pass to "Taking the Waters" and enjoy their communal offerings. If you get a massage or facial, that price is waived.
Restaurants with a special May 14 menu
Chi Chi: 11 a.m. to 3 p.m. Enjoy a poolside Mother's Day Brunch, with favorite specials like the Nutella French toast and Alaskan crab benedict on the menu.
LULU: 11 a.m. to 3 p.m. There will be special brunch and dinner offerings. The Mother's Day dinner is a 3-course delight with a delectable selection of dishes including slow- roasted prime rib, fresh filet of Atlantic salmon, chicken cordon bleu, and much more.
Melvyn's: 7 a.m. to 2 p.m. Indulge with this 3-course Mother's Day brunch featuring steak Diane and eggs, smoked salmon benedict, and banana bread French toast. For an additional $25, you get bottomless bubbles. Melvyn's has a luxurious atmosphere — very "old Hollywood/Palm Springs," and the grounds are lovely.
Labor Pains: A musical Mother's Day Sunday brunch, at 11 a.m. This "humorous and heartfelt musical look at the joys, memories, trials, and tribulations of motherhood." During this 4-course brunch, the bubbly and Bloody Marys will be free-flowing, along with fantastic music and laughter. $89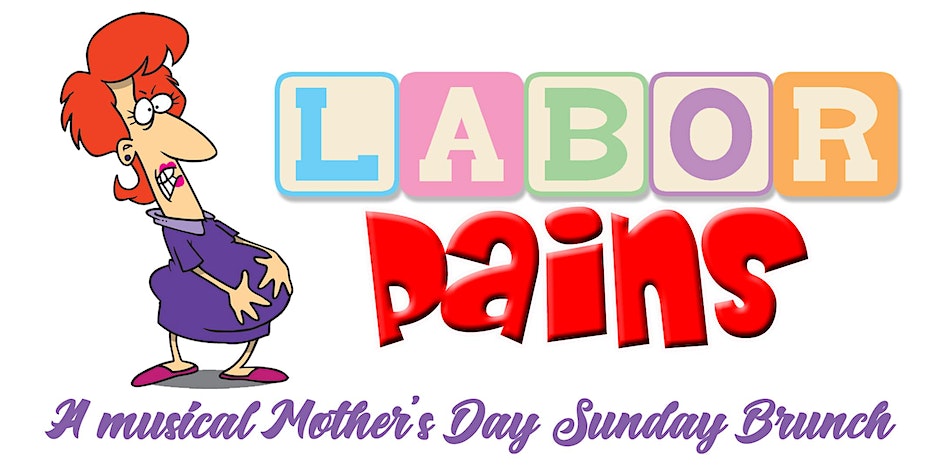 A few more suggestions
I'm going to toss in a few other special places that have not announced yet (and may not), but I think Mom will love them:
Le Vallauris:  Book the patio.
Johannes: German food in a fresh, clean-lined restaurant with terrific wall art.
Pomme Frite: French bistro food and feel.
French Miso: It's located in La Plaza, but the entrance is just south of the parking. It's so cute Mom will want photo after photo.
Spencer's: Located in the old Tennis Club (Class 1 historic building), book the Bougainvillea Room for brunch.
If you and your mother are hikers and kitty lovers, take her for an early hike up Araby Trail then pop back down to Frisky Business for a coffee, tea, or nosh and play time with some kitties. Squee!
I haven't run out of ideas, but I've run out of time this month, so happy Mother's Day to all the moms — and to all the grown kids who are still looking for validation, this might do the trick. I'm kidding…I think.
https://www.palmspringspreferredsmallhotels.com/wp-content/uploads/2023/04/family-in-hammock-horizontal-large-scaled.jpg
1707
2560
Kay Kudukis
https://www.palmspringspreferredsmallhotels.com/wp-content/uploads/2019/09/PSPSH-Logo-Rev-300x246.png
Kay Kudukis
2023-04-30 11:13:30
2023-04-30 11:13:52
Mother May I Take You To Palm Springs?