Some Like It Hot: July in Palm Springs

"Ah, summer, what power you have to make us suffer and like it." – Russell Baker
July, the hottest month of the year. That means Palm Springs is hot, hot, hot. But it's a dry heat, in a cool, cool place, with sparkling pools, a million stars in the sky, and those mountain views. If that's not enough to grab you, we have delicious local restaurants, and nightlife coming out of our pores. And as always, we're Just Fabulous (shameless plug, terrific local store).
Quick Note About August: Splash House is completely booked for passes and hotel packages, but you can still get After Hours, Tables and Cabanas. Here's the evening line-up for the PS Air Museum concerts, pretty sure there's a link to tickets. As for hotels, you can stay steps away from the fray in one of our famously fabulous boutique hotels while supporting local businesses. It's seriously the best of two worlds. Our hotels are gorgeous.
Okay, let's heat it up.:
Events: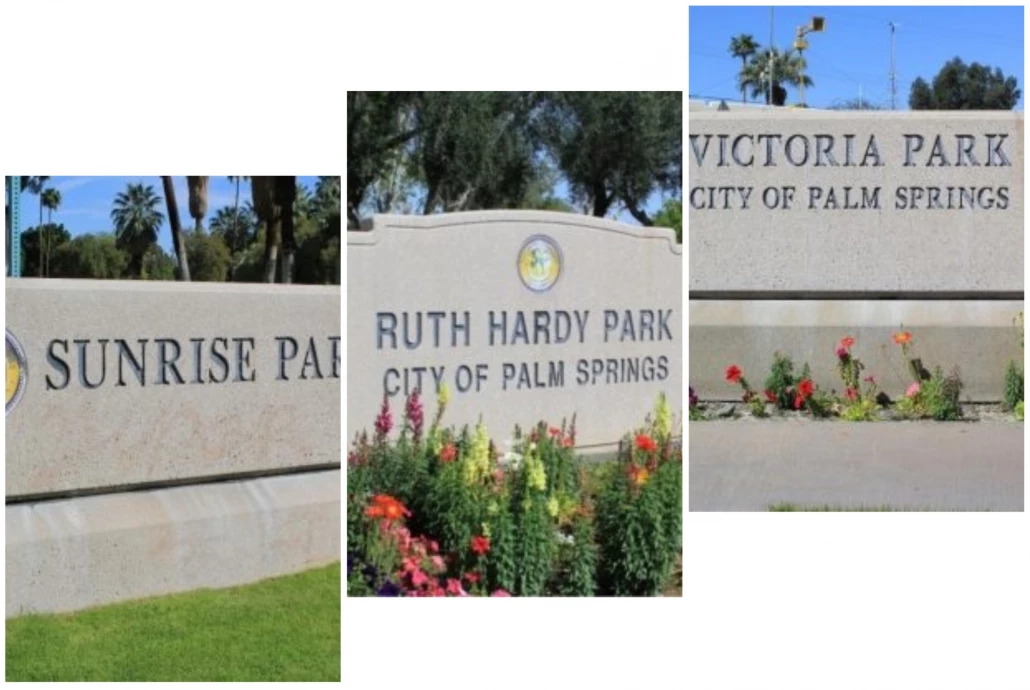 Fourth of July Events:
11:00am Water Palooza, Victoria Park. Music, water games, free hot dogs and snow cones.
3:00 pm Independence Fest and Movie, Sunrise Park,
3:00 pm Family Pool Party: 3 p.m. – 9 p.m. Palm Springs Swim Center features water games, music and great food.
4:00pm Fourth of July Concert and Laser Show at Ruth Hardy Park (Free)
7:30pm The O'Donnell House at the Willows (so fancy! And for a good cause)
Theater (real live people on stage theater!):
LGBTQ affirmative, this theater company produces delightfully side-splitting romps. Now located where Zelda's used to be (next door to Bouschet and Spaghetteria), Desert Rose is a sweet hybrid of stage acts, theater, with a 'lounge-like" atmosphere. Cocktails are served before and during the shows.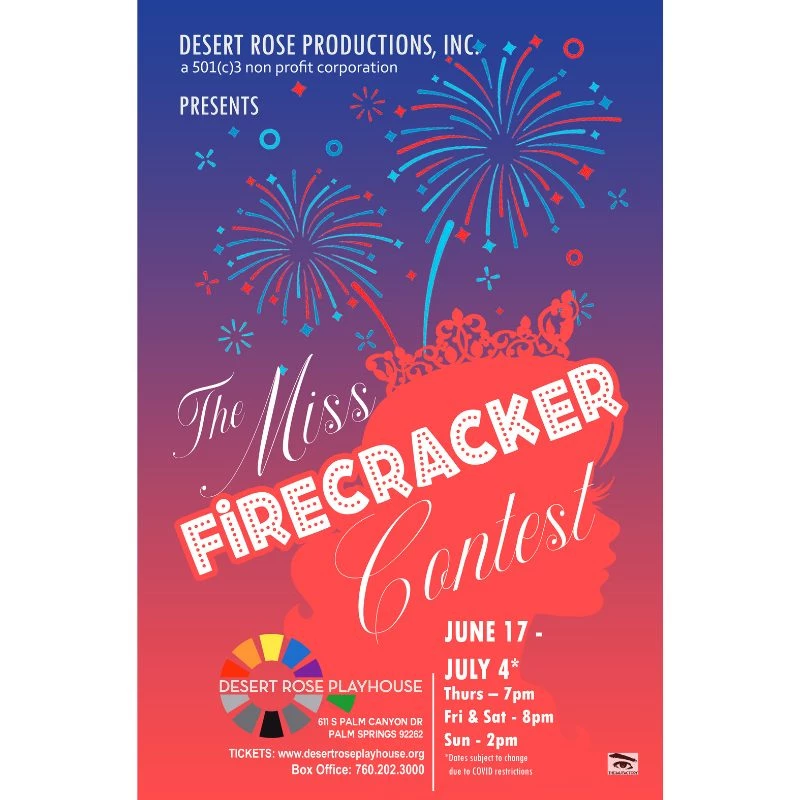 Wednesday-Sunday through July 4: Miss Firecracker Contest
Friday/Saturday July 9 & 10: A Night On Broadway
Saturday: July 17: An Evening of Comedy with Jason Stuart, With Shann Carr and Selene Luna
Wednesday-Sunday July 22-August 8: The Great American Trailer Park Musical
Dinner Theater:
PS Underground:
Shows: 
July 2: Crimson Crow: featuring songs from the 60's up to today, with special emphasis on the 80's and 90's.
July 3: Patrice and the Women of Soul: Songs of Aretha Franklin, Chaka Khan, Gladys Knight, Tina Turner, and Patti LaBelle for starters.
On-Going:
To keep this short-ish, here are links to my previous blogs from May and June because a lot of it is ongoing. Also, check out all our blog posts. There's some really great information to be had in there.
VillageFest is reopening July 1st 2021. 7pm -10pm every Thursday on Palm Canyon Drive between Amado Road and Tahquitz Canyon. It's a great stroll stroll down our main street while you check out the crafts, and the food, like The HeyDay, their smash burgers, cubanos, and (sometimes lobster) rolls. In fact, try all the street food. It's really good. Shops and restaurants remain open, and music buskers are on every corner. And all the bars are open for copious drinking. Not encouraging bad behavior, I'm just letting you know your options.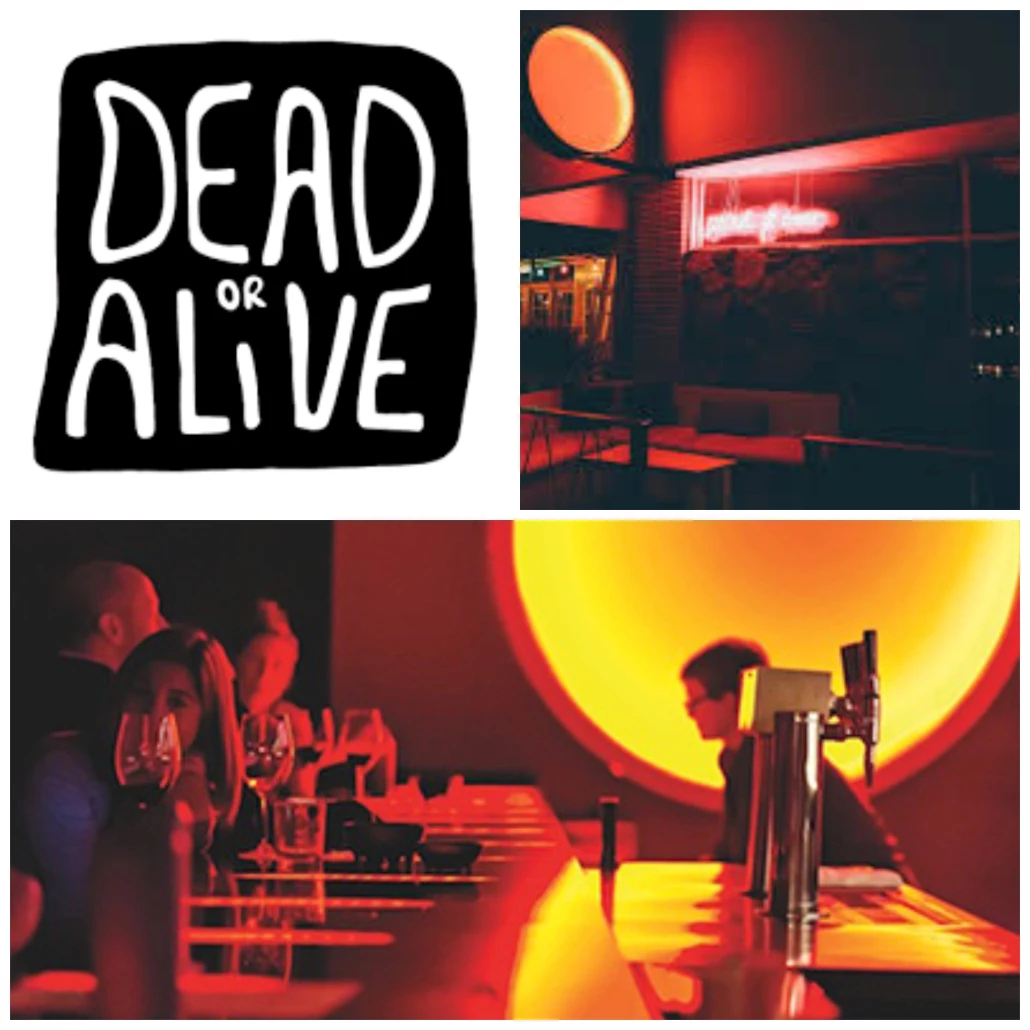 Fridays: DOA Sessions: live jazz featuring rotating jazz musicians from 8p-11p at Dead or Alive. The bar gets a little lost in the shadow of El Mirasol Cocina, but it's a gem. No martinis here, wines and craft beers only. When you step inside, it's so unexpected. Very cozy, and kinda sexy. On your first visit, go after dark for the full effect. If the moon outside of the bar is on, they're open. Not the real moon, that would be weird.
Girl, put your records on, the Retro Room and Karaoke are back! Open daily except Tuesdays. Host KJ Norm weekdays, and KJ Dion on Sundays.
Lipstick returns July 15! Thursdays at Copa Nightclub catch Bella Da Ball and a cast of fabulous queens featuring the best local singers. I hear Copa is bringing back other favorites, so keep an eye out for them.
Oscar's: Saturdays: Mimosa Men Brunch Sundays: Bitchiest Brunch Sundays: T-Dance update! First Sunday of every month will be hosted by Chi Chi LaRue.
Sundays: V Wine Lounge presents Dragtastic Bubbly Brunch.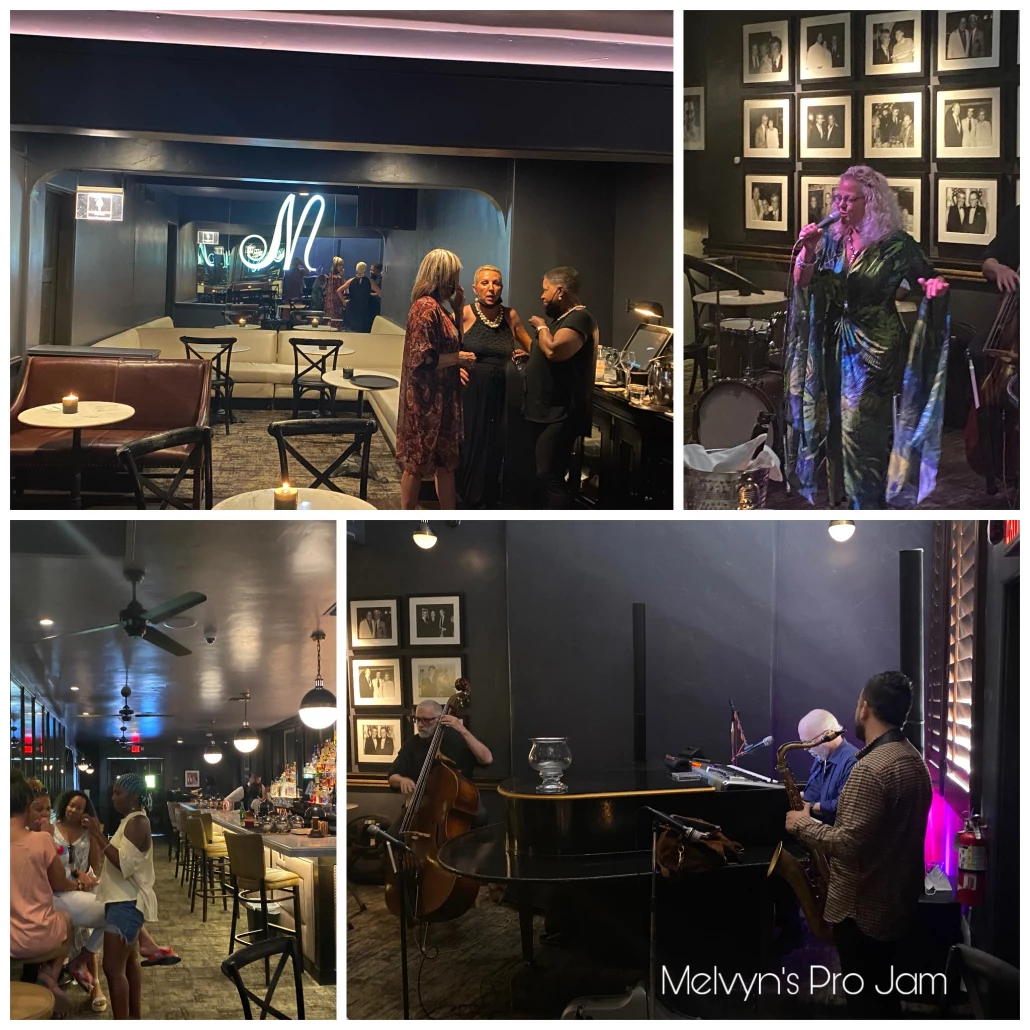 Sundays: Melyvn's Pro Jam is back! Located in The Ingleside Inn
Toucan's Tiki Lounge – bringing us the drag glam for two decades! For shows, see below, for tickets, go here.
Mondays: All Latin Drag Review "Latin Fever Monday" hosted by Jesus Coria.
Thursdays: RuPaul's Drag Race All Stars Season Six followed by PLAYHOUSE which has a special guest host every week.
Fridays: PLAYHOUSE hosted by Gorgeous Chameleon Jazmyn "The People's Queen" Simone, with "an all-star cast of the fiercest, most sickening Queens on the planet."
Saturdays: PLAYHOUSE with host Kickxy Vixen. "It's an orgy of Drop. Dead. Gorgeous. Dragsanity!"
Sundays: Tommi Rose & The Playgirls. Tommi is legendary and the Queen and resident Drag Mother. The desert's longest-running drag review.
Tips
The Summer Eats Pass is free. Each time you use the pass to check into a website or a participating eatery, you'll be eligible for a weekly drawing to win a $50 gift card to a Greater Palm Springs restaurant. You're welcome.
PRIDE IN NOVEMBER: Book your rooms NOW. Palm Springs throws a helluva party, and Pride is a blow out. I don't want you to miss it.
Wear sunscreen, hydrate, walk or rideshare if you've been drinking. You know, stuff that can ruin a vacation. Plus, our doctors and nurses are tired, y'all.
As always, please shop and stay at locally-owned businesses. And if you go to any of our hotels or enjoy our recommendations, please be sure to tag us with your photos on IG, or @palmspringspreferredsmallhotel (yeah, it's a lot to type, but we appreciate it!)  #PSPSH
https://www.palmspringspreferredsmallhotels.com/wp-content/uploads/2021/04/I-love-PS-Kay-photo-lani-garfield-web.jpg
800
1200
Kay Kudukis
https://www.palmspringspreferredsmallhotels.com/wp-content/uploads/2019/09/PSPSH-Logo-Rev-300x246.png
Kay Kudukis
2021-06-30 09:00:24
2021-06-30 15:49:43
Some Like It Hot: July in Palm Springs