Hotel Alcazar in Palm Springs Offers the Perfect Escape
As fall arrives and with winter approaching rapidly, one's thoughts often turn to places in the sun. With an average of 269 days of sunlight every year, Palm Springs is a sound choice.
With a perfect combination of ambiance, amenities, and location, a wise choice to stay is Alcazar Palm Springs. This quiet, 34-room, secluded hotel is one block from the central artery into downtown Palm Springs. Yet, the beautiful grounds makes you feel as if you have arrived in Paradise.
Alcazar is part of local restaurateur and hotelier Tara Lazar's F10 Creative, which focuses on developing and upholding sustainable methods of operation, maintaining genuinely happy and inspired team members, and creating unique and memorable moments for every guest.  The F in the corporate name stands for "fun, food, festivals, family, fashion and friends." The 10 stands for 6+2+2 — their address 622 North Palm Canyon Drive.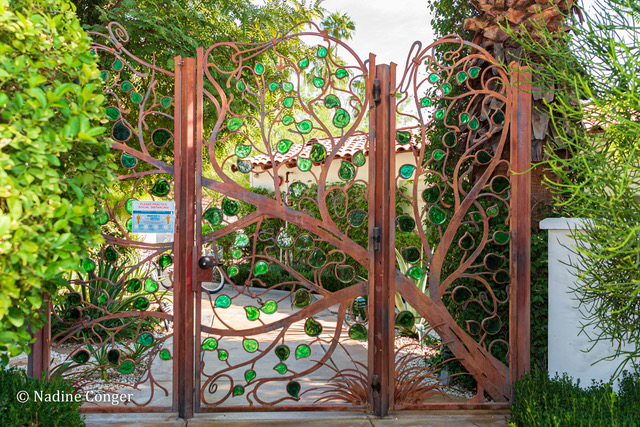 Once you park in the spacious lot, you will see the impressive artistic gates, which give homage to the site, which was once known as the Pepper Tree Inn. These gates are large and display a local artist's interpretation of the pepper trees once prevalent in the Palm Springs area.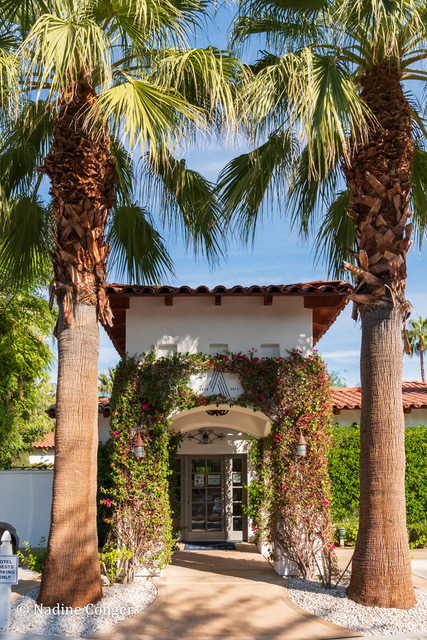 When you walk through the archway to the registration desk, you immediately feel this is an extraordinary place. At the registration desk, you are graciously welcomed, offered drinks, and pastries as you take a breath and begin your time away from home.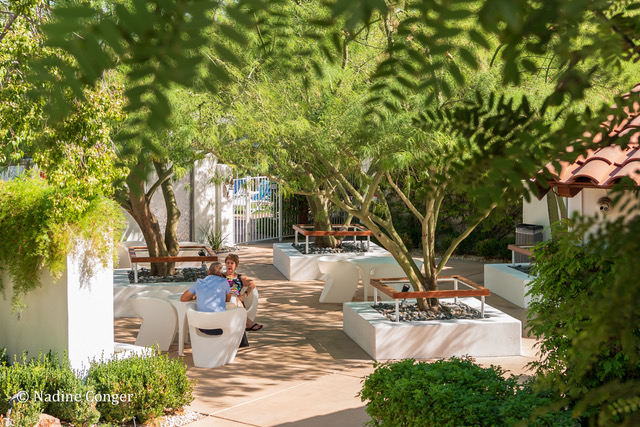 Like a cathedral, the palo verde trees provide a canopy over this inviting space. The water screen helps provide the sense of serenity; and quickly calms any travel anxiety. At night, this area becomes a magical, communal space to enjoy the desert sky.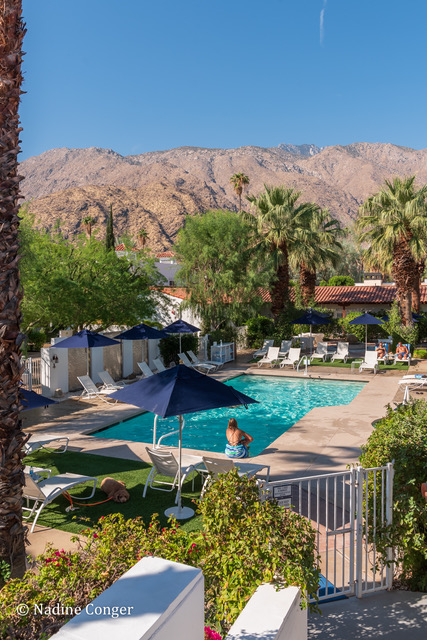 After you settle in, the saltwater pool beckons you to come for a swim. Lounge chairs and towels are readily available and provide the perfect accessories for you to relax after your drive or flight. As your drinks are served in the jacuzzi, you take a deep breath and realize you are now on vacation.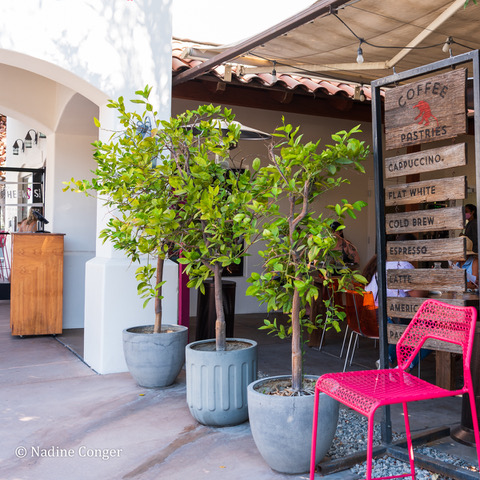 Hungry? No problem, you do not have to leave the premises nor take a shower and dress up. Just take the walkway to Cheeky's. This restaurant is part of F10 with the same owners as the hotel. Farm-fresh ingredients are used to produce an ever-changing delectable breakfast and lunch menu. On weekends, you find locals waiting in line for late breakfast. Its bacon flight is a perennial favorite of tourists and locals alike.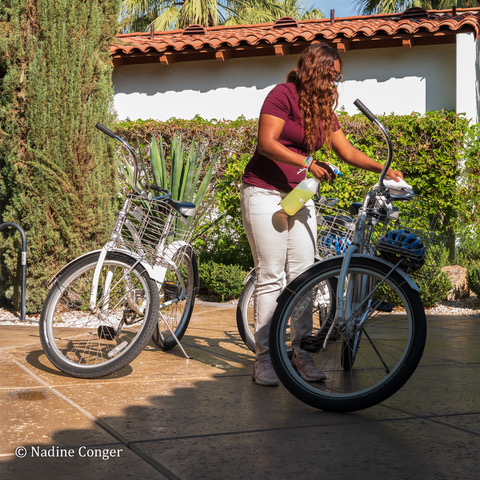 With your car safely parked, you have access to free bicycles to start exploring Palm Springs. Each neighborhood has distinctive architectural and landscape, which makes any direction you take on our many clearly marked bike paths an exceptional experience. After each use, bicycles are thoroughly disinfected as part of Alcazar's Covid-19 protocol.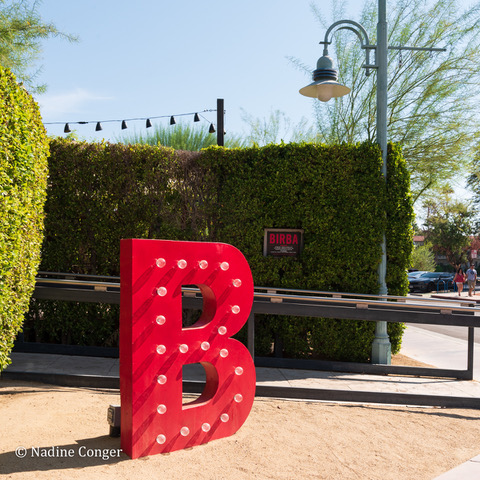 After your bike ride, swim, and shower, it is time for dinner. Just a few steps from Cheeky's is Birba, where the menu is seasonal and the ingredients perfectly fresh. This outdoor restaurant has a great story. The owner's husband's family is from Italy. When F10 decided to add another restaurant to its portfolio, he said, "I would like a restaurant where we could use my grandmother's recipes.
The name, Birba, in Italian means "Little Rascal." It was the name his grandmother called him when he grew up.  Reservations are recommended.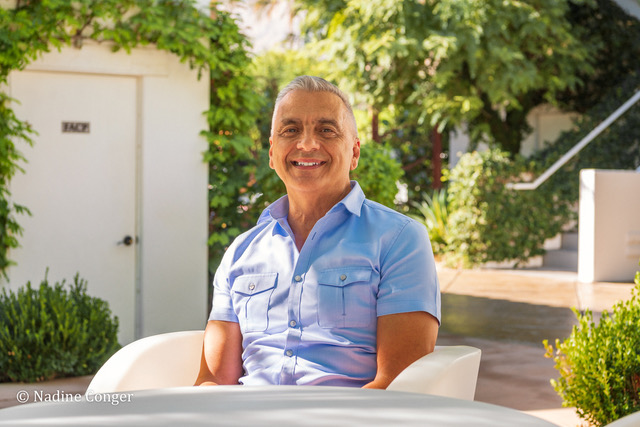 Robert Hunt has been the manager of this hotel since it became Alcazar in 2011. He has watched over every detail of its creation. When the cleanliness of even the courtyard chairs was mentioned, he replied, "I'm a little OCD about keeping this place immaculate, sometimes to the despair of my team."
Eleven years is a long time for a hotel manager to be in one place; the obvious question was, "What has kept you here so long?" He said, with a broad smile, "We realize we have to change with time. I am a fortunate person to make creative suggestions, and once approved, I am the one to implement them. Besides, gesturing his hands to the beautifully serene courtyard, "Can you think of a better workplace than this?"
https://www.palmspringspreferredsmallhotels.com/wp-content/uploads/2020/11/Alcazar-Welcomes-you-to-Palm-Springs-Copy.jpeg
427
640
Kathy Condon
https://www.palmspringspreferredsmallhotels.com/wp-content/uploads/2019/09/PSPSH-Logo-Rev-300x246.png
Kathy Condon
2020-11-18 17:35:21
2020-11-18 17:38:51
Hotel Alcazar in Palm Springs Offers the Perfect Escape