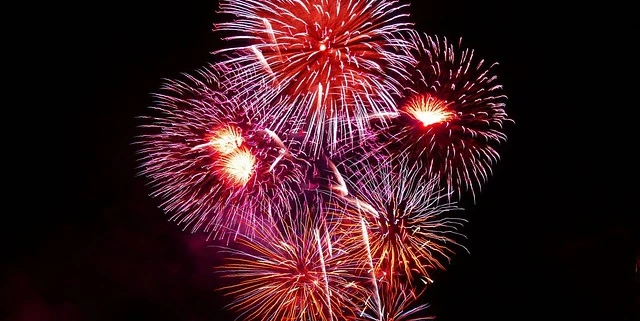 Back when the Spanish first came upon the land now known as Palm Springs in the 1770s, they called it La Palma de la Mano de Dios, which means "the palm of God's hand." They didn't stick around though; they were looking for a passage north. So, the Cahuilla kept on keeping on until the mid-1860s. Here's the timeline: 1850 California becomes a state; 1865 the government parses out California (including Palm Springs) to the railroad to get them to go west; April 20, 1938, Palm Springs is incorporated (If you are a stoner, you might find that date amusing.) By that time, America was coming up on her 162nd birthday, and California was 88 years old. 
Agriculture was a big deal here in the Coachella Valley, and were were responsible for growing the cantaloupe that the Southern Pacific Railroad delivered to the rest of the United States in 1905, making it available to all of America.
Three years later, Nellie Coffman came to Palm Springs with her physician husband. She was sick — lung ailment. There had been a long drought and at the time only about 10 white settlers remained and 50 Native Americans. As Nellie grew stronger, two ideas presented themselves: hubby's was to open a sanitarium hotel to take "the cure" for lung ailments; Nellie, whose family owned and operated hotels in San Francisco, wanted to make Palm Springs "attractive to attractive people." Nellie wins by a landslide and was later known as the Mother of Palm Springs, or Mother Coffman. 
Even Albert Einstein was infatuated with Palm Springs. He first came in 1931 to visit his friend who owned The Willows Historic Palm Springs Inn. An intrepid reporter named Cissy Patterson dropped by to rope him into an exclusive. She got one, but not the kind she was expecting — Einstein had taken the practice of "going native" (not wearing your shirt) to what we call in film parlance The Full Monty. 
It's about this time that tourism takes over agriculture as the number one industry. We had the Rudolph Valentino and Greta Garbo days, followed by the Lucy and Desi era. Marilyn gets discovered here pre-Sinatra, then there's the spring breakers' era and the Sonny Bono period when spring breakers were banished and the respectability of hosting the Palm Springs international Film Festival made our little town quite posh. 
But we still know how to party.  
For this year's Independence Day celebration, we've got your pre-birthday bash events and your day of events, so grab your sunscreen, book a hotel, and get on down here. The weather has been outstanding, and the party is gonna be big!
July 1: Concert in the Park (Belardo & Museum Way, by Marilyn) featuring The Long Run Eagles Tribune Band. Starts at 7 p.m.
July 2: Dive-in Movie Night at the Palm Springs Swim Center, 405 S. Pavilion Way. The film is In The Heights. (Before there was Hamilton, Lin Manuel Miranda wrote and directed this musical.) Oh yeah, you can swim, too.
July 3: Ruth Hardy Park (700 Tamarisk Road) screening of A League of Their Own. Food vendors and park games will be available beginning at 6 p.m., and the film will start at dusk.
July 4: Palm Springs Power Baseball All Stars Summer Collegiate Game, Palm Springs Stadium, 1901 Baristo Road, 6 p.m.
July 4: Concert in the Park, featuring Led Zepagain Tribute Band, 7:30 p.m. In Sunrise Park, 480 S. Sunrise Way.
July 4: All American Fourth of July Fireworks Spectacular, Palm Springs Stadium, 1901 Baristo Road. Fireworks start at 9:15 p.m.
Whether you're here or home or somewhere else, treat your pets with extra love and attention. Also be on the lookout for dogs on the street. I hear a lot of them get out when there are fireworks because they're scared. Keep them close, please.
Anyway, happy birthday, America! You're 247 years old now. Isn't it about time you got your ish together? Okay, love you, bye!
https://www.palmspringspreferredsmallhotels.com/wp-content/uploads/2022/06/fireworks-g2e5dd0a8f_640.jpg
480
640
Kay Kudukis
https://www.palmspringspreferredsmallhotels.com/wp-content/uploads/2019/09/PSPSH-Logo-Rev-300x246.png
Kay Kudukis
2023-06-28 15:00:05
2023-06-28 15:00:29
Born on the 4th of July